Get Brexit Ready – how can the audio sector flourish in a post-Brexit world?
The MD of production company Somethin' Else tells the BrexitReady podcast the UK audio industry has a real opportunity to become a big player in the global market.
AudioUK has produced a series of podcasts to help prepare you and your audio business for Brexit, whenever it might happen. Listen as Georgie Frost gets tips and advice from people with experience of everything from intellectual property and HR to business contracts and working with staff and companies in different countries.
In the latest of our features to help you prepare for the UK's departure from the EU, we hear from Steve Ackerman and John Kampfner on the opportunities for audio companies to prosper.
Steve Ackerman is the Managing Director of production company Somethin' Else, which makes audio content for the BBC and many other commercial businesses.
Steve says the excitement about audio across the world brings many opportunities. "I think America has led the way in the growth of the podcasting industry, and we're probably two or three years behind that curve – but there's no doubt that there is a huge amount of interest from non-audio companies in audio and in podcasting," says Steve. '"There are lots of people who are willing to back good ideas that they think will resonate – not just in the UK, but beyond the UK as well."
As a businessman, Steve's looking for clarity on what might happen with Brexit. "At the heart creativity is risk-taking," he tells us. "It's such a key component of being able to come up with good ideas or to have the ambition for those ideas. And unfortunately, uncertainty hinders risk-taking. It can be easy to allow worries over Brexit to dominate thinking – but I'd rather we think the other way around, which is that we're ambitious in what we want to do, and we try and move as quickly as we can to capitalise on those opportunities. We obviously make sure we're well informed so that if Brexit is going to present any stumbling blocks or any issues we can then build them into our thinking."
Like many other companies in the radio and audio sectors, Somethin' Else employs EU nationals and people from countries further afield. "We've been looking at what that might mean for them in terms of settled status," says MD Steve Ackerman. "Not all of them have necessarily been here for more than five years so I think, at the moment, it does seem unclear."
Staff from other countries can be a huge asset for audio production companies – not least because their language skills can help create content for other markets. Steve Ackerman tells the Brexit Ready podcast that there's a massive demand for podcasts to be made in Spanish at the moment.
"The percentage of the population in Spain who are listening on a regular basis to podcasts is higher than the UK, so the Spanish market is a very interesting one. The challenge is how you do it, and it depends on the style of podcast – is it where you're just going to lay voices over the top? Are you going to completely recreate the podcast with a whole new cast? Do you just take the format and re-version it into another language? I do think these are opportunities that anyone who's sitting on a podcast that has decent audience numbers should be thinking about now."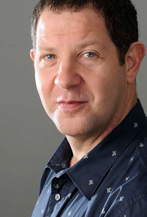 John Kampfner – a co-founder of the Creative Industries Federation has also spoken to the Brexit Ready podcast. He hopes that the UK government will help protect the creative industries by keeping the barriers to entry low.
"Across the creative industries, and in certain sub sectors specifically, Britain has been a world leader," says John. "Some of that is the good fortune of the English language. Some of that is because of some very British things – we tend to be a little bit more anarchic, we tend to be a little bit more free and easy, and we hold to our freedoms. We allow people to say things and do things and we allow people to set up companies without too much impediment."
When the UK comes to negotiating our future relationship with the European Union after Brexit, John hopes creative industries will be allowed to continue to benefit from some of the funding, and the freedoms currently enjoyed. "95% of creative companies employ 10 people or fewer, and the average size of the creative company is 3.3 people," he says. "You have this absolute army, therefore, of sole traders – of freelancers – they haven't got a clue how to fill out forms and haven't got time to be involved in bureaucracy with different interior ministries. They just want to go places and do things. We still have a visa regime that is weighted towards old-fashioned large companies that can do this kind of administration. But if you're a young 20-something French illustrator or a Canadian musician or blogger, you will go where you're most welcome – and where the barriers to entry are the most benign. Britain has always been in that category and we need to make sure very much that not only we preserve it, but we enhance it in future."
Steve Ackerman from Somethin' Else believes the future for audio looks very promising. "There really is the opportunity for the UK audio industry to become a global industry," he says. "I'm not sure yet that enough UK audio producers are quite recognising the opportunity that's literally staring them in the face – which is for their ideas to be exploited in many different ways and for them to travel beyond the UK and create revenues for them in other territories."
You can listen to more advice on the Brexit Ready podcast – and use the government's online checker to see what you or your business should be doing to prepare for Brexit.