£50,000 of funding handed out to podcasters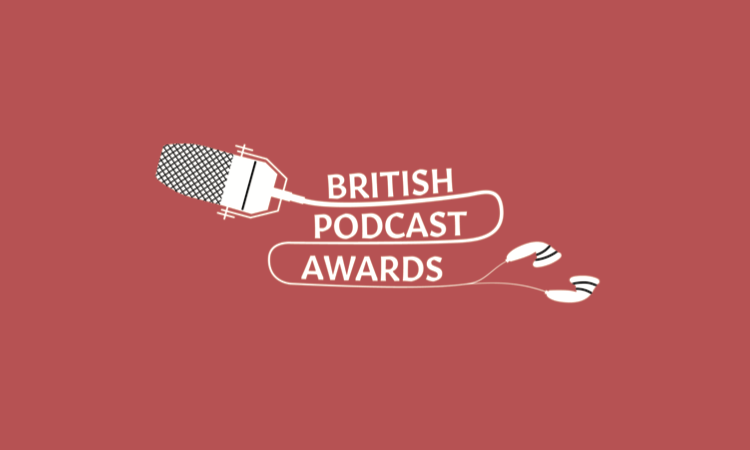 The 11 successful recipients of the Pulse Award, an initiative from the British Podcast Awards and Wellcome, have been announced.
Collectively, the podcasts are sharing £50,000 of funding to produce content that drives conversations around public health.
Listeners will be able to hear the episodes later this year.
Matt Hill, British Podcast Awards co-Founder says: "We're excited, working with Wellcome, to award £50,000 to UK podcasters to create great new content. Our independent panel have picked a brilliant selection of shows and we look forward to hearing the results later this year. We're also getting ready to announce another funding initiative soon."
The successful applicants are:
Busy Being Black is a podcast exploring how it is to live in the fullness of queer black lives. Busy Being Black will produce six episodes titled 'Queer Black Lives Matter' delving deep into the lack of substantive research targeting this community and the impact that this detrimental and life changing invisibility in research is having on these vulnerable people.
Why Aren't You A Doctor Yet? is a podcast where science and tech journalism meets pop culture. Delivering a mini series titled 'An A-Z guide to sickness and health in ethnic minorities' will explore health and disease and how it affects people from minority ethnic backgrounds. They'll produce an A – Z of common and rare health conditions, each episode will explore one condition.
Quirky Voices Presents is a podcast that hosts a variety of stories for adults and kids in audio fiction format. Quirky Voices Presents will deliver a project titled 'Anyone F'Coffee' about five women who know each other well, all living with hidden pain. Their issues will be explored through drama and comedy. After each episode a real person with the same condition will talk about their experiences of living with a particular hidden pain.
STEM in the Gorbals is a podcast about people's experiences of mental health in Gorbals, recorded and edited by young people. They will deliver four podcasts which support young people and children to use technology to explore mental health and will be taking a medical view on lived experiences on mental health in Gorbals.
Getting Better Acquainted is a podcast about people, relationships, ideas, feelings, documenting moments and changing and developing as humans. They will produce a mini series titled 'Down to a Sunless Sea: Memories of my Dad' about the host's relationship with his dad, his life story and his descent into dementia. Looking at the science behind the issues covered which include dementia, heart conditions, mental health and euthanasia.
Stronger Minds is a podcast that provides information and insights on various aspects of psychology and mental health through a combination of long-form interviews and stand alone essays. A three part special titled 'Crime and Nourishment' will look at a study from 18 years ago that should have sparked a transformation in the Criminal Justice System. In the series they will speak to the scientists behind the studies, the former prisoners who took part, and try to understand why such ground-breaking research, with important social justice implications, has been ignored.
The Breakup Monologues is a chat show podcast about breakups and how we recover from them, hosted by the award winning comedian, author and speaker Rosie Wilby. She'll be delivering two feature length live episodes featuring a panel programmed in consultation with science adviser, Dr Qazi Rahman of the department of psychology at King's College London. It will explore whether recent medical advances have brought chemical control of our romantic lives within our grasp or whether this is something that people want.
Declassified documents stories from the military community to help, support and guide those suffering from mental health and physical illness and injury.  They'll be producing at least five episodes titled 'Declassified – Mental health tool kit' each will focus on an area of self-care/compassion, giving the listener permission to seek out and practice these wellness techniques.
Probably True is a podcast  about stories of queer life and even quee-er sex. Delivering three epsiodes looking at LGBTQ storytelling, exploring the impact of HIV on the LGBTQ community in the UK, primarily London, during the 80s and 90s; comparing with recent research showing a decrease in the number of new infections.
Discovering Dementia hosted by Penny Bell this podcast is about the journey following her mum's diagnosis of Alzheimer's and vascular dementia, and how shocked she was when finding out how little organised provision there was for those facing this devastating diagnosis in the UK. Producing two special episodes to explore what a difference a care setting can make in the health and well being of a person living with dementia in the UK.
Using personal accounts and stories these episodes will explore why it is important for people living with dementia to be able to access appropriate forms of care to improve their sense of well-being and health.
A Gay and A NonGay hosted by James Barr and Dan Hudson is the UK's biggest LGBTQ+ podcast. They will produce a muti-part series titled 'AIDS: Current Treatment and Future Cures' shining the light on the work being done by the scientific community to combat HIV and Aids and investigate how their work relates to gay men across the world.
More information about the British Podcast Awards' BPA Fund scheme can be found here.