Bauer moves Rock FM programming to Manchester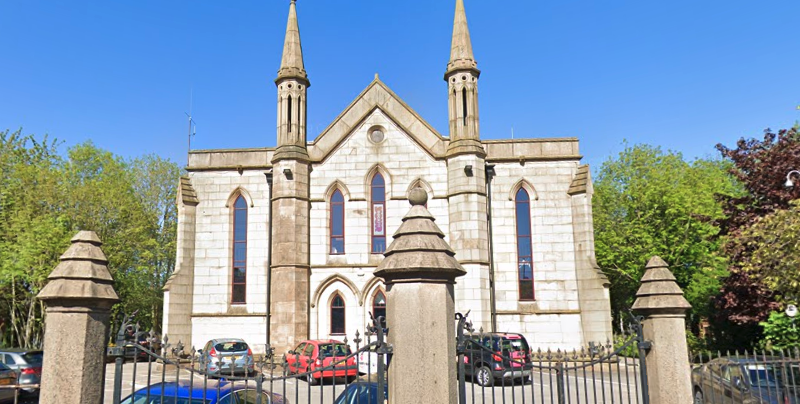 Bauer is to close Rock FM's studios in St Paul's Square, Preston, and move all remaining programming to Manchester.
Sales staff will stay in the city, moving to a new office facility at the end of February.
The only radio programme to broadcast from the converted Church now is the breakfast show with Joel Ross and Janine (Gemma) on 97.4 FM. This will use a studio at Castle Quay in Manchester instead. The AM service, Greatest Hits Radio, already takes all output from the network.
St Paul's Square is a redundant Anglican parish church and has been the home to the station since it launched as Red Rose Radio in 1982. It was built between 1823 and 1825 and bought by Red Rose Radio in 1981 for £35,000 to convert into a radio station at a cost of £778,000. It is a designated Grade II listed building.
Graham Bryce, Group Managing Director for the Hits Radio Brand Network said: "We are working to bring better and more vibrant working environments for our teams. With the current Rock FM building in Preston in need of repair, we felt the time was right to look for new modern office accommodation for our staff there, while allowing our broadcast team to benefit from a bigger and better-resourced broadcast environment.
"There will be no noticeable change for Rock FM listeners. They will still have the same great line-up of presenters including Joel Ross and Janine (Gemma) at Breakfast, Mike Toolan, Sarah-Jane Crawford, Wes Butters and Gemma Atkinson, plus all their local news, traffic and travel and other local information we know they love."
The building has been home to many radio professionals over the last 38 years, and many videos have been made about the space. Check out some from YouTube below.