British Podcast Awards returns at new London venue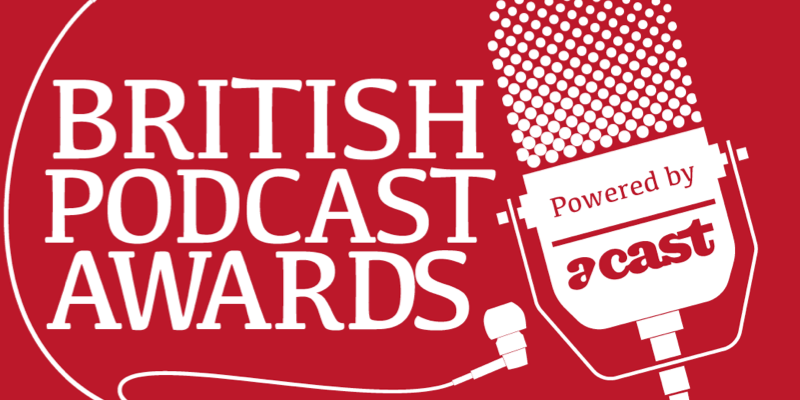 The British Podcast Awards is back for 2020 with a bigger venue and additional categories.
The event will take place at The Roundhouse in London on the evening of May 16th 2020, with an expected audience of 750 people.
Entries for this year's awards are now open and will be closing on 2nd March, before nominees are announced at a free ticketed event hosted by Sony Music's 4th Floor Creative on the evening of 2nd April.
Over 50 judges will choose this year's winners, with last year's big winner, George The Poet, announced as Chair of Judges.
New categories include Best Business, Best Daily Podcast, Best Network or Publisher, Best Wellness and Best Podcast in the Welsh language. All entrants can be automatically entered for the Spotlight Award (for large podcasts bringing broad audiences to the sector) and the Bullseye award for shows that super-serve smaller audiences.
All shows submitted will also have judges listen out for the new Creativity Award supported by Audible, recognising outstanding production.
Another new addition this year is Best Live Episode, with the winner having the opportunity to perform live at this year's Latitude Festival.
Awards for Fiction, Smartest supported by Rethink Audio, Sport, Comedy, Entertainment supported by Sony Music's 4th Floor Creative, Current Affairs, Culture, Sex and Relationships, Interviews, Branded Content, Radio, True Crime and New podcast will also return.
All category winners will be in contention for the Audioboom Podcast of the Year and the industry itself will choose the Spotify Podcast Champion. Listeners themselves will have stake in the awards, choosing the Listeners' Choice Award supported by BBC Sounds.
Matt Deegan, co-founder tells RadioToday: "Our aim has always been to drive discovery of British podcasts so we're excited to add more categories to this year's awards. We're also pleased that the Awards continues to be supported by a great range of sponsors and welcome Acast as our new headline partner."
Matt Hill, co-founder says: "The British Podcast Awards just get bigger and bigger. And whether you're a massive hit show or small and perfectly formed, we can celebrate the industry's success together at the Roundhouse. We hope to see you there."
George The Poet, Chair of Judges, adds "I'm excited to serve as the Chair of Judges for the British Podcast Awards, given the emergence of so much new talent in the podcasting space. Last year was an eye-opener for me. Our success with Have You Heard George's Podcast? showed me that the podcast audience is ready for new voices, taking the form into uncharted territory. I'm looking forward to getting into the amazing work that has been submitted this year."
All the categories:
Best Fiction
Smartest Podcast
Best Sport
Best Comedy
Best Entertainment
Best Current Affairs
Best Culture
Best Sex and Relationships
Best Interview
Best Branded Content
Best Radio Podcast
Best True Crime
Best New Podcast
Best Business
Best Daily Podcast
Best Network or Publisher
Best Wellness
Best Podcast in the Welsh Language.
Best Live Episode
Creativity Award
The Spotlight Award
The Bullseye Award
Special Awards:
Listeners' Choice Award
Podcast of the Year
The Spotify Podcast Champion