Community Media Association Chairs reappointed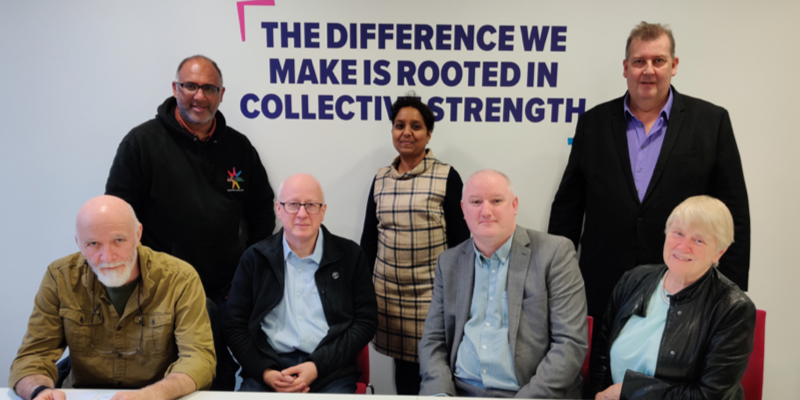 The Community Media Association has confirmed the reappointment of its Chair, Vice-Chair and Treasurer.
Danny Lawrence from Gateway 97.8 continues as the Chairman, Janey Gordon from the University of Bedfordshire and Richard Hilton of the Community Radio Fund will also continue in their roles of Vice-Chair and Treasurer, respectively.
Other members of the CMA Council for 2020 are Dom Chambers, Lol Gellor, Gloria Khamkar, and Javed Sattar.
Danny Lawrence told RadioToday: "I'm delighted to be re-appointed Chairman of the Community Media Association for a second year. The CMA and the sector had a very busy year in 2019 and we look forward to continuing the pace for the year ahead.
"The CMA ran six successful outreach events on the theme of citizen journalism, we held an outstanding Community Media Conference at BBC MediaCityUK in Salford, and we finished the year with more than 40 community radio volunteers trained at Sky News Headquarters in Isleworth.
"2020 will be a pivotal year for community radio with the first licences for small-scale DAB to be awarded. And more community radio stations on FM continue to be licensed as Ofcom continues its fourth round of community radio licensing.
"The CMA ran a well-received high-profile campaign at the end of the year calling on more support from the Government for community radio and we will be taking that campaign forward with immediate effect. I'm looking forward to working with my Vice Chair, Janey Gordon of the University of Bedfordshire, and with the rest of the CMA Council and staff".
Bill Best, Operations Manager of the CMA added: "I'm delighted to be working with Danny in his capacity as Chairman of the CMA. Last year, the CMA's emphasis has been on delivering outreach events and training for the sector and we look to build on that record of activity for year ahead. With Danny as Chairman working with the rest of CMA Council, 2020 promises to be yet another exciting year for community radio."