Date & venue set for 2020 Community Media Conference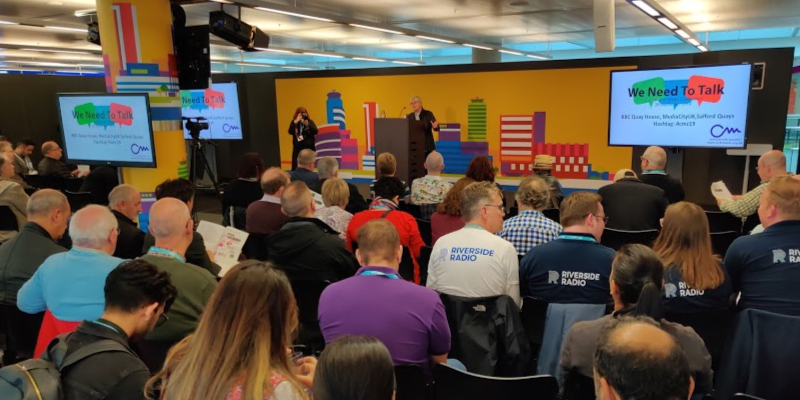 The 2020 Community Media Conference will be held at the University of Bedfordshire in Luton on Saturday 27th June, the Community Media Association has confirmed.
Last year's event addressed a number of key themes of production, Small Scale DAB, funding & sustainability, and industry discussions.
Topics for 2020 will include Small Scale DAB and feature a number of practical workshops and a range of panel format sessions.
Danny Lawrence, Chairman of the Community Media Association told RadioToday: "I'm looking forward to delivering another successful Community Media Conference this year building on the success of last year's conference at BBC MediaCityUK.
"We have responded to feedback from our members and the wider sector to provide practical training as well as addressing issues such as funding. The University of Bedfordshire is a fantastic venue where we have held several events before and this year's Conference is certain to be an outstanding success. We hope to see as many people from the sector there as possible."
Bill Best, Operations Manager of the CMA added: "The Community Media Conference is our most high-profile outreach event and I'm delighted to be working with Danny and my colleagues on the CMA Council to produce another for the sector. It's always a pleasure to come to Luton as the venue works so well for us and is very well connected to transport links.
"There is an amazing range of community media organisations in the area and we expect to see many of them on Saturday 27th June. The Community Media Conference is an opportunity for our family of community media people to come together, share best practice, and go back to their communities refreshed and renewed."