New direction for the sound of BBC Local Radio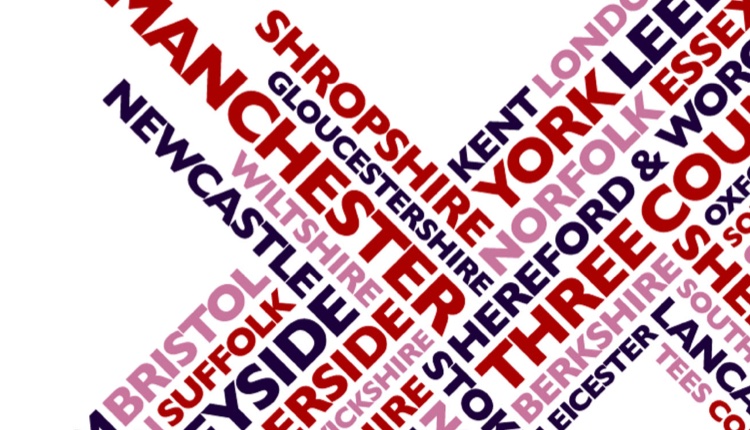 All BBC local radio stations are getting a different sound for 2020 with a new jingle and imaging package from ReelWorld Europe.
The first station to broadcast the new sound was the first BBC local radio station – BBC Radio Leicester – on Monday 6th January.
A new strapline has been created "The Sound of [area] and all the music you love" along with an updated six-note note.
The previous network-wide package, produced by Mcasso, also featured a six-note logo, with listeners left to work out the words to match.
The updates represents the first time all 39 stations are using the same produced imaging, centrally created mixed voices and sung jingles. The news intro will be made for each station and include references to BBC Sounds and Smart Speakers.
The new network voice-overs are BBC Radio 5 Live's Anna Foster and Hits Radio presenter Alex James, with additional local voices used by some stations.
The other 38 stations in the network will adopt the new sound in the coming months.
Anthony Gay, Managing Director, ReelWorld Europe, told RadioToday: "It's been an enormous pleasure and a privilege to support the BBC team with the evolution of Local Radio's sound in 2020.
"I'd like to acknowledge the innovative creativity of the ReelWorld team who have all stepped up to the challenge to produce a fresh, bold and memorable audio identity for the Network. The energy around the project has been inspiring and I'm looking forward to hearing the sound roll out across the country throughout the year."
Chris Burns, Head of Digital and Audio for BBC England told RadioToday: "As we enter a new decade, BBC Local Radio will sound different. This process is underway. It will refresh the sound of our stations while ensuring they retain their strong local flavour."
Have a listen to an example below:
The new sound of BBC Local Radio, by @reelworldeurope! First used on @BBCLeicester Breakfast with Jimmy and Summaya.

TOTH News Opener: pic.twitter.com/meWxP3wgIR

— DeMarkay (@DeMarkayRadio) January 6, 2020
It's a massive day tomorrow for the @reelworldeurope team!

We'll be setting our alarms for 6am for big new jingle packages launching in the UK, France, Germany, the Netherlands, Norway and more!

What a way to start 2020 pic.twitter.com/zROnwUlM6q

— ReelWorld Europe (@reelworldeurope) January 5, 2020