News UK confirms the launch of Times Radio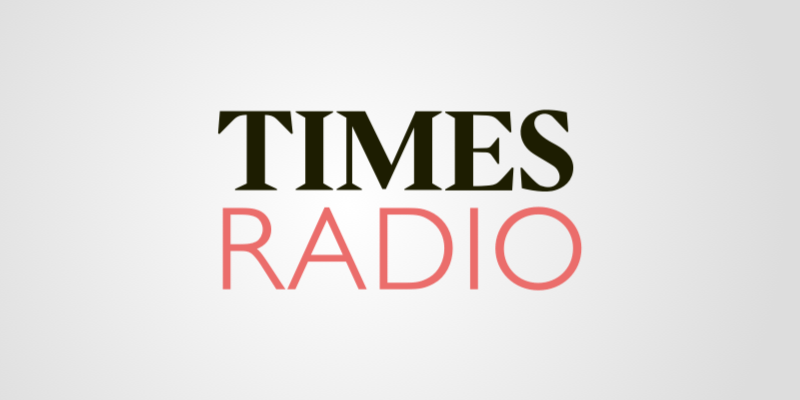 The Times, The Sunday Times and Wireless have confirmed the launch of Times Radio will take place later this year.
The station will broadcast nationally on DAB and online, and will be in addition to talkRADIO rather than in place of it.
Times Radio will be ad break free, with commercial opportunities for sponsors across the schedule. It will provide a daily schedule of news, analysis and commentary with former 5 Live producer Tim Levell as Programme Director.
News UK Chief Executive Rebekah Brooks said: "We acquired Wireless in 2016 with a clear ambition to bring their audio expertise to our newsbrands. The Times and The Sunday Times deliver world-class journalism to a substantial and highly engaged audience and Times Radio will create a new speech radio outlet to reach an even broader audience who want quality reporting and trusted, expert commentary in real time."
Editor of The Times, John Witherow, said: "Times Radio will provide provocative, well-informed, entertaining and useful discussion covering the key stories of the day, and informing the national conversation. Times Radio, infused with our world-class journalism, will be the perfect complement to our print and online offer."
As Programme Director, Tim Levell will work with Times Radio Launch Director, Stig Abell, and a team from across The Times, The Sunday Times and Wireless, including Wireless Director of Strategy Jimmy Buckland and Wireless National Speech Radio Controller Liam Fisher to create the schedule, manage the presenters and production staff and format the station.
Wireless CEO Scott Taunton said: "Since Wireless joined the News UK family, we have been working more and more collaboratively with The Times, lending our radio and podcasting expertise to develop an audio strategy for one of the world's pre-eminent newsbrands. Last week we announced the launch of a new podcast series – Stories of Our Times – and I'm delighted that with Times Radio we will be investing in a major, high quality new voice for news and current affairs on digital radio, online, on app and smart speakers."
It was reported that Times Radio would replace talkRADIO, but this is not the case.
Scott Taunton added: "talkRADIO has been driving record growth and will continue to deliver its fearless and entertaining mix of opinion-led news and debate. From Aria-nominated Breakfast Show host Julia Hartley-Brewer on, the station has a loyal and highly engaged following and we will continue to innovate, creating a stronger visualisation of the national digital radio shows."
More information about Times Radio will be released in coming weeks.