Paul Chantler and Peter Stewart publish Journalism book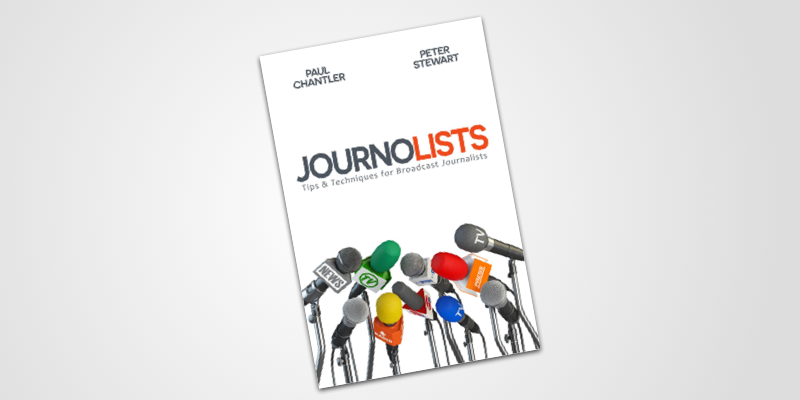 Paul Chantler and Peter Stewart have published a book full of helpful tips for broadcast journalists.
JournoLists features tips and techniques presented as five-point 'listicles' and covers subjects including news reporting, interviewing, writing and news reading as well as multi-media journalism and media law essentials.
"This is the kind of stuff we wish we'd known about when we started in the industry," says Paul, who celebrated 35 years in radio last year.
"This is a distillation of our accumulated knowledge amassed over the years and from our various books about radio, journalism and media law."
A small number of JournoLists first appeared in Paul and Peter's book Essential Radio Journalism published ten years ago.
"Many readers commented how useful and memorable they were, so we decided to collect and update those already published and add lots of new ones," says Peter who has spent 30 years in BBC and commercial radio.
The lists are likely to be useful for both experienced journalists and students beginning their careers.
Paul says: "The era of 'fake news' makes it more important than ever that professional reporting and news writing is as accurate, responsible, fair, balanced – and listenable – as possible".
JournoLists is available through Amazon in both e-book and paperback format for £6.99