Radio City's Dave Kelly to leave Breakfast Show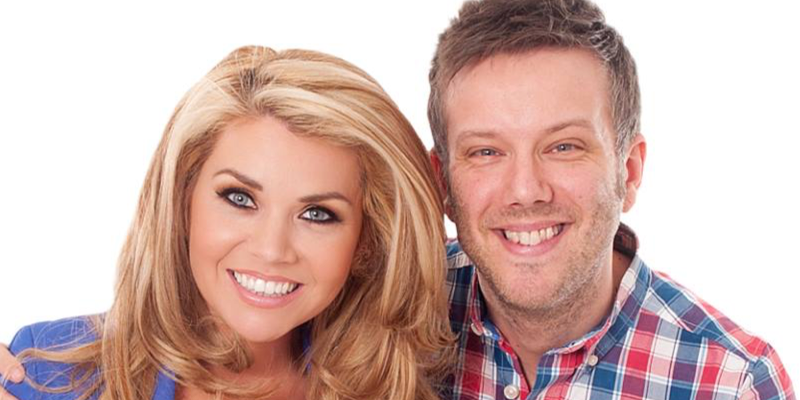 Breakfast Show co-host Dave Kelly is leaving Radio City in March to take up a full-time live show on X1071 in the Cayman Islands.
Co-host Leanne Campbell is staying with the station and has just signed on for another two years at Breakfast.
Dave moved to Liverpool in 2011 to be the host of Radio City's Drive show before moving to co-host the breakfast show with Leanne in 2014.
He has been hosting a daily pre-recorded show on X1071 for the last eight years and also hosts programmes on Z953 in Vancouver and Radio Essex. Dave also produces The Hix Mix, a syndicated show available for radio stations to air.
Hits Radio Network's Regional Content Director, James Brownlow said: "Dave is a great radio talent and has been brilliant for Radio City and our listeners. Since joining in 2011 he, along with Leanne has helped to create a number of stand-out moments for the city's biggest Breakfast Show. We'll be sad to see him go, but wish him the best on his next adventure."
Leanne Campbell added: "I have had brilliant fun with Dave on Radio City. He is a great friend that I will miss, as I'm sure Liverpool and the rest of the North West will.
"I am so excited about his new chapter and my flights are already booked for our first visit!"
So there you go, the news is out and our Dave is off to live his best life in the Cayman Islands!He deserves every bit of this giant move! Delighted for him! To do list. Plan a party. Pack case to visit them. Buy the best new home gift to post out……Find another radio fella pic.twitter.com/6pkossCJzd

— Leanne Campbell (@RadioCityLeanne) January 21, 2020