Tony Blackburn and Ricky Wilson launch a Podcast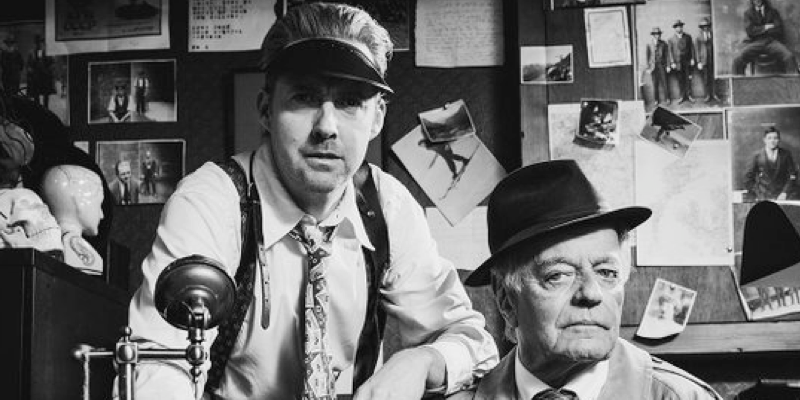 Tony Blackburn and Kaiser Chiefs' frontman Ricky Wilson have teamed up to create and host a brand-new podcast series.
In Ricky & Tony: Pop Detectives, the unlikely duo aim to debunk pop myths, solve musical mysteries and crack listener cases.
Ricky Wilson is no stranger to radio shows – he's been on XFM and BBC Radio 6 Music, and spoke recently at the Radio Festival.
In this light-hearted new series, which was recorded in the virtual and presumably fictional Pop Detectives offices – situated above a charity shop just off Scotland Yard – the pair of P.I.s will be set to work.
Amongst the mysteries tackled are; Why did Gene Wilder follow Ricky Wilson on Twitter? Did Debbie Harry nearly get abducted by Ted Bundy? And was Avril Lavigne replaced by a lookalike in 2003?
The eight-episode podcast launches on 28th January, with new episodes available on all major podcast platforms every Tuesday thereafter.
The podcast is produced by Globe Productions, with Gareth Evans as producer, Geoff Lloyd and Will Nichols as Creative Producers and Marc Robinson as Executive Producer.
Here it is !! Ricky and Tony: Pop Detectives- Opening soon. Go to https://t.co/1mN0OxunHa to subscribe and get our cases before anyone else @rickyandtonypod pic.twitter.com/S5Xbyjpyam

— Tony Blackburn (@tonyblackburn) January 21, 2020