Zoe Ball launches 500 Words live from Liverpool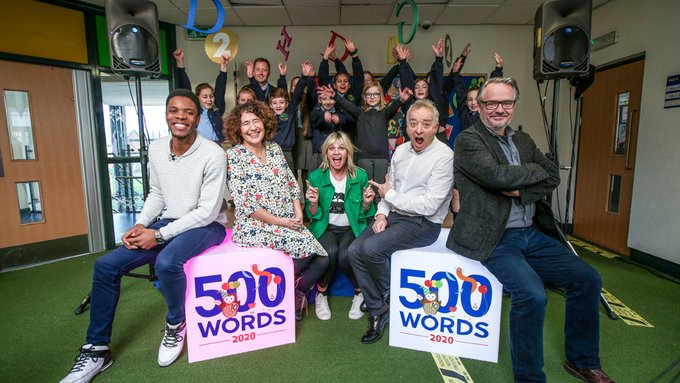 Zoe Ball was live in Liverpool today to launch the BBC Radio 2 Breakfast Show competition 500 Words.
The children's short-story writing competition also celebrates its tenth anniversary this year, since it was first created and launched by Chris Evans in 2011.
The live final will take place at Buckingham Palace on Friday 12 June and Her Royal Highness The Duchess of Cornwall once again returns as an Honorary Judge.
The short-story writing competition for children aged five to 13 years old was declared open for entries by Zoe Ball this morning with a special outside broadcast of the Breakfast Show from Four Oaks Primary school in Liverpool where pupils joined her live on air.
Zoe Ball says: "I'm so excited to be launching the BBC Radio 2 Breakfast Show's amazing 500 Words competition again this year, particularly as we're celebrating its tenth anniversary! Oh and we have an unbelievably special venue for our live final this year – we've been given the keys to Buckingham Palace!
Lewis Carnie, Head of Radio 2, says: "BBC Radio 2 Breakfast Show's 500 Words was first launched by Chris Evans in 2011 and since then, over 930 000 children have taken part. Ten years later, we're hoping to surpass one million entries which will be a phenomenal achievement. I'm incredibly proud of this initiative and want to thank all the Radio 2 listeners who encourage children to take part."
HRH The Duchess of Cornwall first supported 500 Words in 2015 and has been an Honorary judge since 2016 alongside the judging panel of award-winning authors – Malorie Blackman, Frank Cottrell-Boyce, Charlie Higson and Francesca Simon. Chair of the Judging Panel is Chris Evans, who created and launched 500 Words at Radio 2 in 2011.