Alex Lester joins Greatest Hits Radio for overnights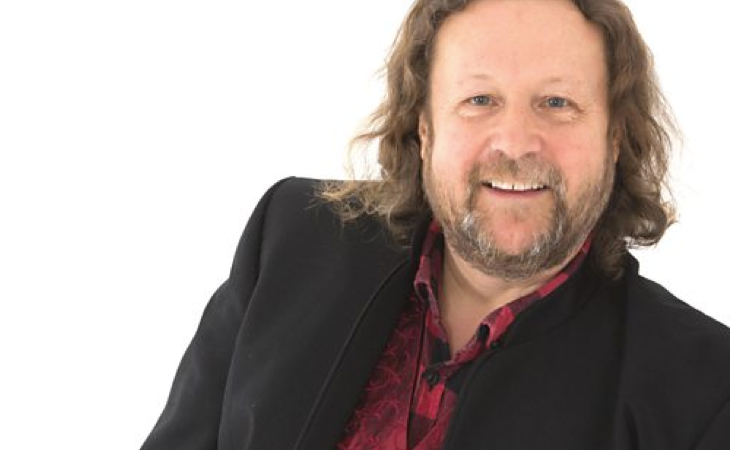 Former BBC Radio 2 presenter Alex Lester is joining Bauer to host the weekday overnight show on Greatest Hits Radio.
Alex will continue his BBC Local Radio commitments in the West Midlands, but sees a return to 'the best time of the day show' for Alex since he left Radio 2 overnights in 2017.
His former colleague on Radio 2 overnights, Janice Long, is also joining Greatest Hits Radio, along with Tony Dibbin and Paul Gambaccini.
Paul Gambaccini will bring back America's Greatest Hits every Saturday 5-7pm, whilst Janice Long will broadcast from Liverpool every Saturday 1-4pm.
Former Gold breakfast presenter, and current Sam FM South weekday breakfast presenter Toby Dibbin will host a new weekend Breakfast Show on Saturday and Sunday mornings from 6am – 10am.
Other changes, just announced on the Greatest Hits Radio breakfast show with Simon Ross, include Andy Bouglas' Saturday show extending to Scotland and Pat Sharp hosting an extra show on Sundays.
Quotes
On joining the station, Paul Gambaccini said "I give three cheers for joining Greatest Hits Radio with Amercia's Greatest Hits. First, I get to bring my most personal and most rewarding show back to national radio. Second, I am honoured to be on the same day's schedule as two radio legends who have been friends for decades, Pat Sharp and Janice Long.
"Third, I join a network that believes as fervently in the value and permanence of radio as I do. Hip, hip, hooray!"
Janice Long said: "I can't wait to start playing the greatest hits on a Saturday afternoon right across the country from my home city of Liverpool. And being me, you can be sure I will be digging deep to find some classics that you haven't heard in ages and that we helped make famous the first time around."
Andy Ashton, Content Director for Greatest Hits Radio Network added: "Weekends on Greatest Hits Radio are the ultimate good times! As the home of the biggest songs of the 70s, 80s and 90s, we are thrilled to appoint these radio heavyweights who have helped shape the soundtrack of many of our lives and look forward to welcoming them to the station this weekend."
Alex starts his new overnight show tonight, whilst the new weekend shows launch this Saturday 15th of February when the weekends will look like this in England:
Saturdays
06:00 –10:00 – Weekend Breakfast with Tony Dibbin
10:00 – 13:00 – Pat Sharp
13:00– 16:00 – Janice Long
16:00 – 17:00 – Greatest Hits Weekend Anthems
17:00 – 19:00 – America's Greatest Hits with Paul Gambaccini
19:00 – 22.00 – The House Party, with Darren Proctor (GHRN)
22.00 – 1.00 – Boogie Nights with Boogie (GHRN)
Sundays
06:00 –10:00 – Weekend Breakfast with Tony Dibbin
10:00 – 13:00 – Pat Sharp
13:00– 16:00 – Rossie
16:00 – 17:00pm – Greatest Hits Superstars (GHRN)
17:00 – 19:00 – Now that's What I Call a Chart Show, with Mark Goodier (GHRN)
19:00 – 22:00 – Arlene Stuart (GHRN)
22:00 – 01:00 – Sean Goldsmith (GHRN)