BBC Radio 4 cleans up at the BBC Audio Drama Awards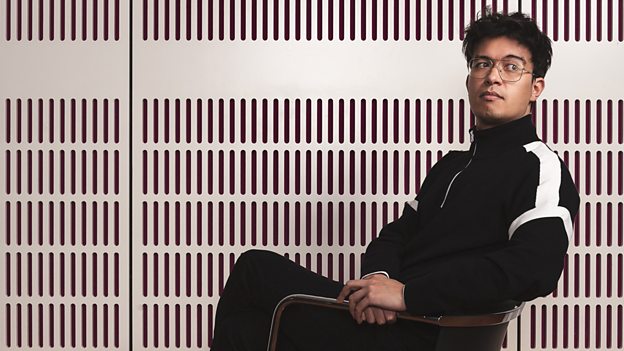 Rebecca Front, Stephen Dillane, Phil Wang, Alexei Sayle and more have won trophies from the BBC Audio Drama Awards this year.
Performers, writers and producers including Rebecca Front, Stephen Dillane, Phil Wang, Alexei Sayle and more took home trophies from the ceremony opened by James Purnell, Director, Radio & Education, and hosted by Meera Syal at the BBC Radio Theatre.
Recipient of this year's Outstanding Achievement Award, The Amazing Maya Angelou began in June 2018, following the arc of her first six autobiographies. Produced and directed by Pauline Harris, the dramatisations were written by Patricia Cumper, Winsome Pinnock and Janice Okoh. Maya Angelou, at various stages of her life, was played by Indie Gjesdal, Pippa Bennett-Warner and Adjoa Andoh.
Best Actress was awarded to Rebecca Front for her role as Fiona, the ex-banker attending AA meetings in comedy/drama Love In Recovery. Stephen Dillane's portrayal of renowned folklore expert, Robert Whyman in Radio 3's Sea Longing was given the Best Actor title.
In the Best Scripted Comedy categories Phil Wang took home the longform accolade for his series Wangsplaining, whilst Alexei Sayle's Imaginary Sandwich Bar was awarded the sketch show prize.
Elsewhere the awards celebrated productions including Life Lines (Best Original Series or Serial), a tense drama set in an ambulance control room; Passenger List (Best Podcast or Online Audio Drama), a mystery starting Patti LuPone; and dystopian fantasy, The Invisible (Best Sound).
The Imison Audio Drama Award for best new writing in the medium of audio drama was presented to poet Vicky Foster for Bathwater, a dramatisation of her real-life experiences of violence spilling into family-life. Ian Martin's comedy/drama about war in the 1800s, The Hartlepool Spy, received the Tinniswood Award, recognising the year's best original audio drama script. Both awards are presented in conjunction with the Society of Authors and the Writers' Guild of Great Britain.
Alison Hindell, Radio 4 Commissioning Editor for Drama and Fiction says: "Our winners may include both fictional and true life tales, but what they have in common is the potent story telling that the medium of audio drama offers listeners. We're thrilled once again to have the opportunity to celebrate the delights the industry has offered over the past year."
Prize givers on the night included Mark Bonnar, Ruth Jones, Ellie Kendrick, Georgia Henshaw, Ayeesha Menon, Neil Dudgeon, Amanda Root and Patricia Cumper.
The BBC Audio Drama Awards will cover productions first broadcast in English in the UK between 1 October 2018 and 31 October 2019, or first uploaded/published/released for free listening online in the UK during the same period. In addition, the Best European Audio Drama welcomes dramas in other languages than English.
Entries were welcome from all makers of audio drama, and were not restricted to BBC broadcasts. Each programme producer could enter up to four categories (one entry only per category), The audio drama had to be submitted exactly as broadcast or uploaded. There was no entry fee.
The Imison Award is administered by the Society of Authors and the Tinniswood Award by the Society of Authors and the Writers' Guild.
Full list of winners
Best Original Single Drama
Sea Longing by Elizabeth Kuti, producer Karen Rose, director Jo McInnes, Sweet Talk, BBC Radio 3
Best Original Series or Serial
Life Lines by Al Smith, producer Sally Avens, BBC Radio 4
Best Adaptation
Black Water: An American Story by Joyce Carol Oates, adapted by Sarah Wooley, producer Gaynor Macfarlane, BBC Radio 4
Best Actor
Stephen Dillane, Sea Longing, director Jo McInnes, Sweet Talk, BBC Radio 3
Best Actress
Rebecca Front, Love in Recovery, director Ben Worsfield, King Bert, BBC Radio 4
Best Director
Mary Ward-Lowery, Talk To Me: HP Lovecraft, BBC Radio 4
Best Debut Performance
George Kent, A Kestrel For A Knave, director Fiona McAlpine, Goldhawk Essential, BBC Radio 4
Best Use of Sound
The Invisible, sound by Steve Brooke with Sharon Hughes, producer Nadia Molinari, BBC Radio 3
Best Scripted Comedy (Longform)
Phil Wang: Wangsplaining by Phil Wang, producer Matt Stronge, BBC Studios, BBC Radio 4
Best Scripted Comedy (Sketch Show)
Alexei Sayle's Imaginary Sandwich Bar by Alexei Sayle, producer Joe Nunnery, BBC Studios, BBC Radio 4
Best Podcast or Online Audio Drama
Passenger List created by John Scott Dryden, Lauren Shippen and Mark Henry Phillips, Goldhawk Productions, Radiotopia
Best European Drama
Buzz Suppression: Recording Strictly Off The Record by Ulrich Bassenge, producers Ulrich Bassenge, Martina Müller-Wallraff and Anina Barandun, WDR (Germany) and SRF (Switzerland)
Outstanding Contribution
The Amazing Maya Angelou, dramatised by Patricia Cumper, produced and directed by Pauline Harris, BBC Radio 4
Imison Award
Bathwater, by Vicky Foster, producer Sue Roberts, BBC Radio 4
Tinniswood Award
The Hartlepool Spy, by Ian Martin, producer Sam Ward, BBC Studios, BBC Radio 4