Kelvin Mackenzie wants auction for national licences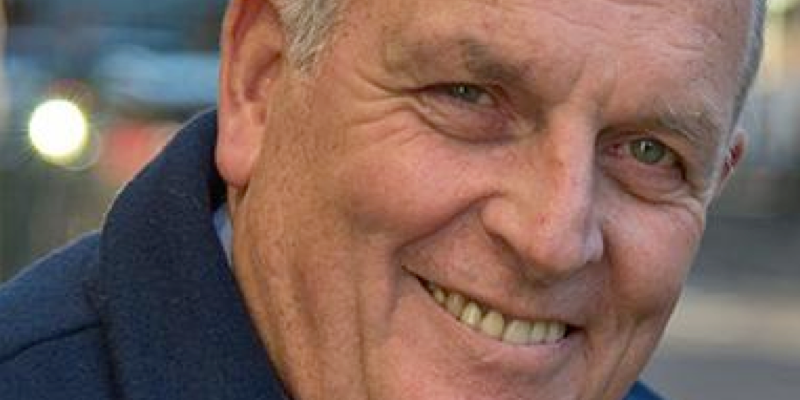 Kelvin Mackenzie is calling for analogue national licences to be put up for auction.
The DCMS has asked for responses by February 22nd to a consultation, and there is a Radiocentre roundtable on Tuesday with DCMS in attendance.
"Boris Johnson's policy guru Dominic Cummings has never made a secret of wishing there was a centre Right radio or television station in the UK along the lines of the successful Rupert Murdoch owned Fox News. I share that view and always have.
The Left have got the BBC, C4 News and James O'Brien's LBC show but where is a comfortable Conservative listen? Regrettably nowhere.
I have a solution. Just before Christmas the Department of Culture Media and Sport announced they were looking at the future licence renewals of the three national analogue radio stations.
The three are Global's Classic FM with an audience of 5.46 million (3.3 million, of whom listen on analogue radio), News Corp's talkSPORT 1053/1089 AM has 2.9 million listeners (nearly half its audience listen weekly on AM) and Absolute Radio (with an audience of 2.3million (36% tune in on its analogue platforms).
For reasons impossible to divine these hugely profitable stations only have to pay the treasury £10,000-a-year to reach almost every radio in the land.
To give you some idea how cheap this is the dreadful monopolists at Arqiva who dominate the analogue and digital transmission world demand north of a £1million a year for a slot on their oldest digital multiplex. Until recently I was forced to pay £35,000-a-year for an AM licence covering just London with its 11million population. And yet a licence covering the whole of the UK and its 55million audience is only £10K. Go figure.
So DCMS have asked the radio industry to say by February 22 what should be the future of these three stations. Ofcom has given three potential solutions.
1) Open the licences to auction
2) Give the current holders a 5-year rollover
3) Give the current holders an 8-year rollover
I do know about the radio business as I founded and sold talkSPORT a decade ago for £100million and have just started a national competitor called Love Sport.
In my submission to DCMS I have proposed that we throw open these stations to the highest bidder. My company and its investors would dig deep to land 1053/1089AM and extend Love Sport into the AM world. I would also bid for the bandwidth currently held by Classic FM to start a Fox UK equivalent.
The last time these stations came up renewal back in 2017 the media regulator Ofcom argued that the £10K fee should stay the same as there were no competitors out there and it would be too expensive to create and market a new national radio station.
That is clearly no longer true as my national station Love Sport is anxious to bid against my alma mater talkSPORT and Bauer's new station Scala is more than capable of taking on Classic.
In my view market forces should dictate the value of the licence. Why not decide the minimum cost based on the percentage of analogue listeners.
The market rate for a national licence on DAB digital radio is over £1million a year.
Let's place the same value on each listener on analogue.
talkSPORT has 1.52 million listeners on DAB, and 1.38 million listeners on analogue. They should be paying £905,000 for the right to broadcast to this large analogue audience
Classic FM has 3.324 million analogue listeners, whilst reach only 2.34 million on DAB, so why aren't Classic (Global) paying £1.4million for this licence.
It's not as though a fearsome bidding process is unknown to commercial radio executives.
There's always big money battles over breakfast show presenters. LBC beat off talkRADIO's interest in Nick Ferrari while Chris Evans turned down the blandishments of Smooth for the sunlit uplands of Virgin. Not to mention what talkSPORT had to pay for the radio rights of the Premier League in their battle with BBC Radio 5 Live or the eye-watering numbers all radio pays to secure national digital distribution where the Arqiva people charge like wounded rhinos.
None of the three station owners has any right to believe they would hold on to the licence under all circumstances. After all this is the third time there has been a DCMS review in the last 15 years.
Under my proposal there would be two clear winners:
1. The listener. Finally, they would be able turn off Corbynista FM and turn on for Boris FM.
2. The Treasury. The bidding process would mean much-needed funds to pay for more nurses and teachers. Who could possibly argue with that?
Global (47%) Bauer (45%) News Corporation (6%) own 98% of all radio in the UK so it's hard to envisage them writing to DCMS saying they were in favour of a national free for all.
However since all three have made their fortunes over the decades by embracing and competing in the free markets, surely its time they were put to the test in the analogue world."
"PS. Audience figures show that 891,000 under 45-year-olds tuned into Classic FM every week, and 743,000 15-44 year olds listen to talkSPORT. Analogue is clearly not the preserve of the older generations, and remains a hugely valuable platform, even when it comes to attracting listeners born into the digital age."