Oliver Dowden takes over as Culture Secretary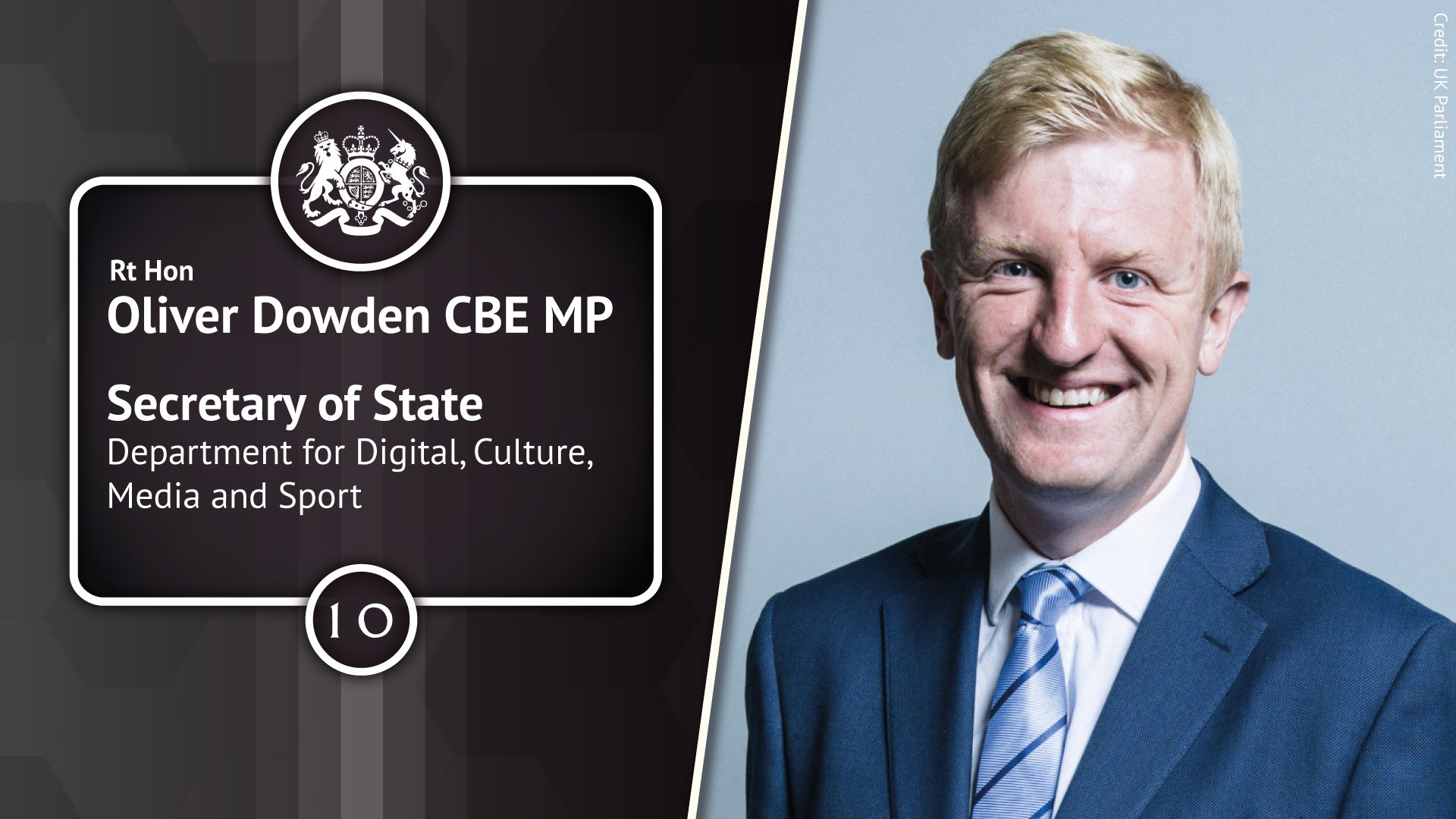 The Department for Digital, Culture, Media and Sport has a new minister in charge, as Oliver Dowden replaces Nicky Morgan in the cabinet reshuffle.
Mr Dowden is the MP for Hertsmere in Hertfordshire – home to the BBC's Elstree studios – and was previously Minister for the Cabinet Office and Paymaster General.
Nicky Morgan had served as Culture Secretary since last July, becoming Baroness Morgan following December's general election so that she could continue in the role by taking up a seat in the House of Lords after she didn't stand for re-election as an MP.
Oliver Dowden is the 10th Culture Secretary in the last 10 years.
There is also set to be a change in minister under Mr Dowden to oversee radio and other media issues, as the reshuffle sees previous DCMS Minister of State Nigel Adams moved to the Foreign Office and Department for International Development.
Straight to work on delivering broadband and seizing the huge opportunities the UK has in tech, media and creative industries

Delighted to be joining @DCMS pic.twitter.com/SN0wqujdqG

— Oliver Dowden (@OliverDowden) February 13, 2020
It has been an absolute pleasure to work with @NickyMorgan01 over the last seven months she has spent as Secretary of State at @DCMS. She should be immensely proud of what she has achieved and I am sure she will continue to be an advocate for our sectors in the @UKHouseofLords pic.twitter.com/M6nWtt0Uze

— Sarah Healey (@PermSecDCMS) February 13, 2020