Sean Dunderdale exits Lincs FM for Radio Lincolnshire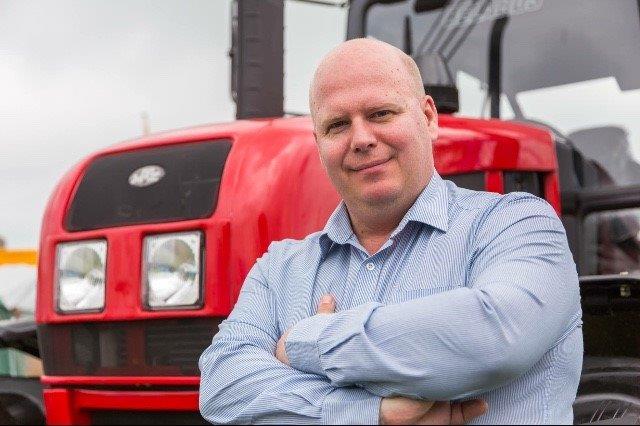 Lincs FM Director of Broadcasting Sean Dunderdale is leaving the company and joining BBC Radio Lincolnshire to host Breakfast.
Sean, who has been at Lincs FM almost 20 years, will start on Monday 9th March replacing Scott Dalton.
Sean tells RadioToday: "It's taken me 30 years since I was told to 'go get some radio experience' to finally get back here, fulfilling my teenage dream of presenting my own BBC radio show.
"When I first started listening to Radio Humberside, Charlie Partridge was the Breakfast presenter, now the very same man three decades later bought me a coffee and asked me if I'd like to present the breakfast show on Radio Lincolnshire. It took me less than 10 seconds to say yes.
"I'm still pinching myself that I get the chance to follow in the footsteps of Chris Jones, William Wright, Rod Whiting and Scott Dalton. It's a really exciting time to be joining BBC Radio Lincolnshire as it approaches its 40th Birthday. To be trusted with the breakfast show and broadcast to the audience Scott has built over the years is a real honour."
Sean also volunteers for the Hospital Broadcasting Association, where he continues to be Press Officer, and hosts the Farming Show on the Lincs group stations.
Charlie Partridge, Managing Editor, BBC Radio Lincolnshire adds: "Sean is a fantastic broadcaster and journalist who is well-loved in the area. He cares passionately about the listeners, the area and best of all, he has a cracking sense of humour. It's going to be a treat for everyone to start their days with him."
After seven years presenting the breakfast show, Scott Dalton will be moving into a senior role in the BBC Lincolnshire newsroom, initially, as the station's political correspondent.
He said "It's been an absolute pleasure and a privilege to help wake up Lincolnshire each morning for the past seven years. I've loved every minute, but I'm looking forward to turning off that 3.30am alarm clock and to some new adventures with BBC Radio Lincolnshire. I can't thank the amazing listeners and fantastic team I've worked with enough for their great support."