Tara Mills & Declan Harvey to host Radio Ulster Drive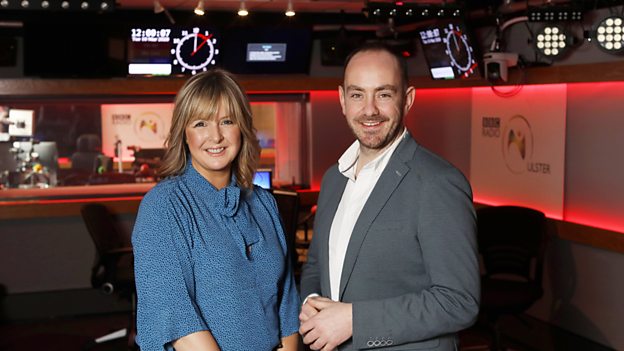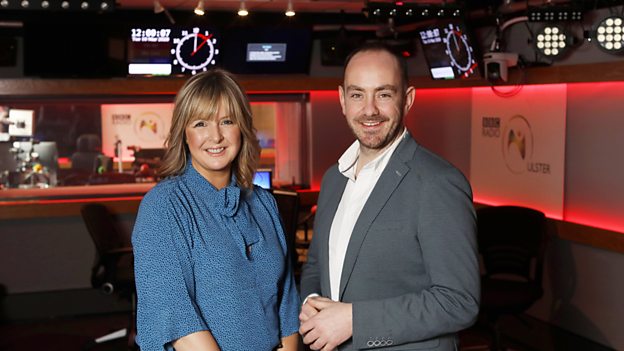 Television news presenter Tara Mills and former Radio 1 journalist Declan Harvey are to take over BBC Radio Ulster's drive time news programme.
Tara has been a familiar face on BBC Northern Ireland for many years as a BBC Newsline presenter and reporter.
Declan joined BBC Northern Ireland three years ago after working as a news journalist for BBC Radio 1's Newsbeat.
Adam Smyth, Head of BBC News, NI, says: "Tara and Declan are great broadcasters and seasoned journalists. They will breathe new life into our drive time news programme on BBC Radio Ulster, as they bring listeners making their way home each evening all the news of the day. They'll make a great presenting partnership and we're excited to see what they bring to the programme."
Tara says: "This is an incredible opportunity to mix my BBC Newsline role with BBC Radio Ulster. There are very big shoes to fill and I've been an Evening Extra listener for as long as I can remember.
"I'm particularly looking forward to working with Declan and keeping people company on their way home from work or while they're getting dinner ready at home. I've been working at the BBC for 20 years and feel really passionately about how we deliver our news. Technology has changed so much in that time but what hasn't changed is the importance of bringing the story and its consequences to our listeners."
Declan says: "Following in the footsteps of broadcasters like Seamus McKee is an amazing opportunity, and doing it with Tara is an added bonus. She's a formidable journalist, and also great fun to be around.
"I hope the new programme will be able to make the audience think, or think differently. It's a huge platform and I can't wait to get started."
Prior to her career with the BBC Tara worked as a reporter for the County Down Spectator and for Radio Clyde in Glasgow.
Declan moved to London from Donegal when he was 19 to work at LBC where he was lead correspondent covering the July 7 Bombing Inquests, the preparations for the London 2012 Olympics and the Stephen Lawrence murder trial. He also reported for Classic FM, Heart and Capital FM.
In 2012 Declan joined BBC Radio 1's Newsbeat and later became the programme's politics reporter covering two UK general elections, broadcasting from the United States during the 2016 presidential election and around the UK ahead of the Brexit referendum. His original stories have appeared across all of the BBC's major news programmes.
In 2017, having left BBC Radio 1, Declan became a frequent relief presenter on Newsday for the BBC World Service and also fronted BBC Minute, the global news bulletin aimed at younger adults. He relocated to Belfast in 2017 and became a senior reporter for BBC News NI. He has since become a regular stand-in presenter across all of BBC News NI's programmes on radio and television, including BBC Newsline, Good Morning Ulster, Evening Extra and Talkback.
Evening Extra is on BBC Radio Ulster Mondays-Fridays from 4pm-6pm. Tara and Declan are expected to begin their roles towards the end of April.