These radio presenters are now working from home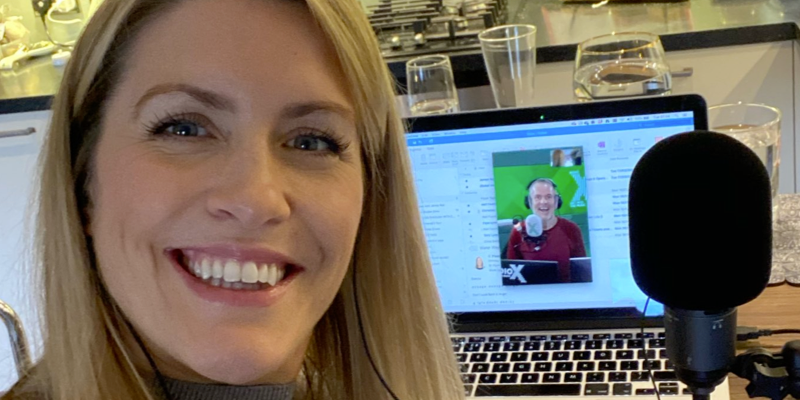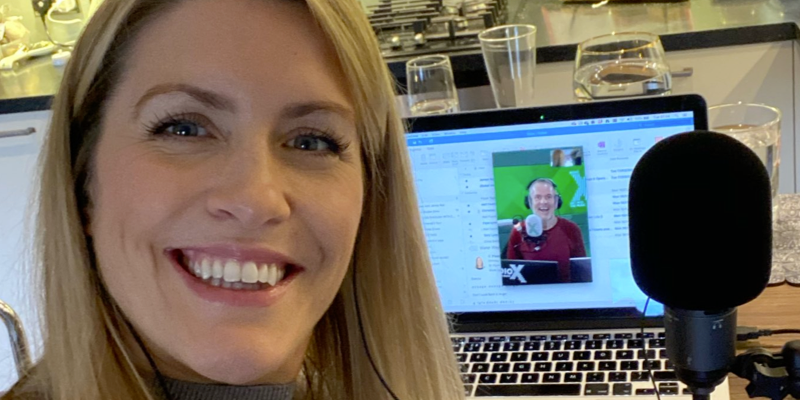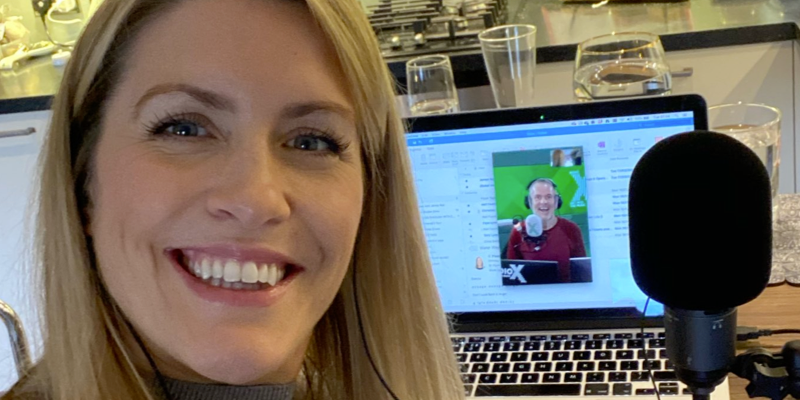 The magic of radio, (and recent changes in regulation) means programmes can be broadcast from anywhere there is an internet connection.
And because of the coronavirus COVID-19 outbreak, a number of presenters are either choosing to, or are being forced to host their shows from home.
We've noticed a number of you are tweeting your home set-ups, then Steven McIntosh went and made a fabulous thread about it.
If you are a presenter and need to work from home – the basic tools you'll need is a decent microphone – we recommend this USB one which can connect to any computer or tablet – a pair of headphones and a way to connect to your station playout system.
So, with thanks to Steven, here are some of the one which caught our eye:
My @BBCr4today sports news studio from now until…..when? pic.twitter.com/2S8H3uojif

— Rob Bonnet (@RobBonnet) March 16, 2020
Like millions of others, working from home today. My kitchen table is now ⁦@BBCWorldatOne⁩ studio. #bbcworld pic.twitter.com/Ejs6cQYoRG

— Sarah Montague (@Sarah_Montague) March 17, 2020
#SelfIsolatching starts tomorrow morning. Purely precautionary – but I'll be broadcasting from home for the foreseeable. Join us on @bbc5live between 6-9 @rachelburden @NickyAACampbell @seanfarrington @MichelleDignan @SimonOKing pic.twitter.com/Phig7UVQIX

— Chris Latchem (@chrisdotlatchem) March 16, 2020
So my 3 words are 'broadcasting from home'. Yours? pic.twitter.com/bsX0HOX2x8

— Simon Mayo (@simonmayo) March 17, 2020
Good morning! Please join me – at home where I'm in coronavirus isolation – for my @talkradio breakfast show from 6.30am to 10am. We've got a packed show ahead discussing the lockdown, financial crash, international efforts to tackle the virus and what happens next… pic.twitter.com/WChss6Kzir

— Julia Hartley-Brewer (@JuliaHB1) March 17, 2020
This was last week as a trial that I'm now v. glad we did @bbcos @bbcworldservice #homestudio pic.twitter.com/c1FPB3Mz1t

— Nuala McGovern (@BBCNuala) March 17, 2020
THE SHOW MUST GO ON!

Listen: https://t.co/mjAPnmUaJj#KJShow #QuarantineLife #Coronavirus #Isolation pic.twitter.com/EVexTjHPc1

— Kyle and Jackie O (@kyleandjackieo) March 16, 2020
This will be my studio until…. working from home, a few cables, mixer etc and we're on air 10-2 on Sky Sports Radio doing all we do in the big studio! Take care everyone. pic.twitter.com/rMnGBYhwin

— Shawn Cosgrove (@ShawnCosgrove1) March 16, 2020
Home studio ready if I have to broadcast from home for @radionz @NZMorningReport during the #COVID19nz pandemic.

You might hear my kids getting ready for the day.

Also, alll the towels are now in use.

That's right, radio's a glamorous business. pic.twitter.com/DhSzkQ5500

— Susie Ferguson (@SusieFergusonNZ) March 16, 2020
Gearing up for #WorkFromHome as ⁦@KCBSRadio⁩ morning news will originate from my home office starting 5:30 AM. Thus could be interesting ! pic.twitter.com/swGbB88u5X

— Stan Bunger (@BungerKCBSRadio) March 16, 2020
Good luck to all my fellow Canadian #Radio hosts & shows who today will be broadcasting from separate studios, or their own homes across the country as we all get used to #SocialDistancing. it's gonna be weird & clunky but it's nessesary. #ShareYourStudio pic.twitter.com/OBVlIRxqKE

— drex (@drex) March 16, 2020
Who else is working from home? We're making ourselves at home in the Bad Room at Ross' place! pic.twitter.com/Qwb8EW41fH

— 3AW Breakfast (@RossAndJohn) March 15, 2020
I'm going to be broadcasting from home for a little while. Please excuse the occasional burst of Thomas the Tank Engine as Ed's playroom becomes a temporary studio. @PerthLive6PR from 3. pic.twitter.com/z8QhyxnHjl

— Oliver Peterson (@oliverpeterson) March 16, 2020
Not used to having an audience while doing the @KGO810 show. But when broadcasting from home, that's what happens! pic.twitter.com/1rwS56uvlc

— Nikki Medoro (@NikkiMedoro) March 17, 2020
Here we go again… Day 2 broadcasting on @RadioX from home but THIS time, with a right fancy mic ooOOOOooo technology eh?

There he is… @ChrisMoyles

All well from Taylor/Tarrant quarters just being careful pic.twitter.com/UMqBWFKsHT

— Pippa Taylor (@Pipskin) March 17, 2020