Tributes paid to North Yorkshire radio man James Wilson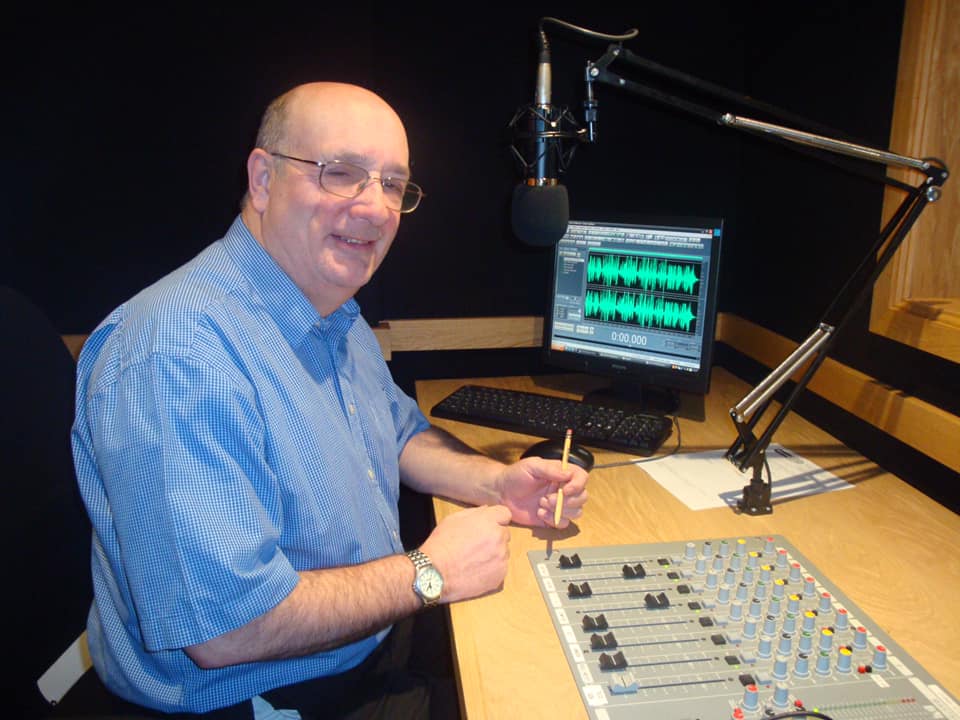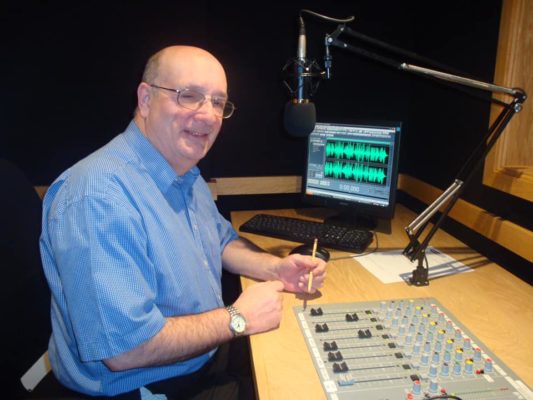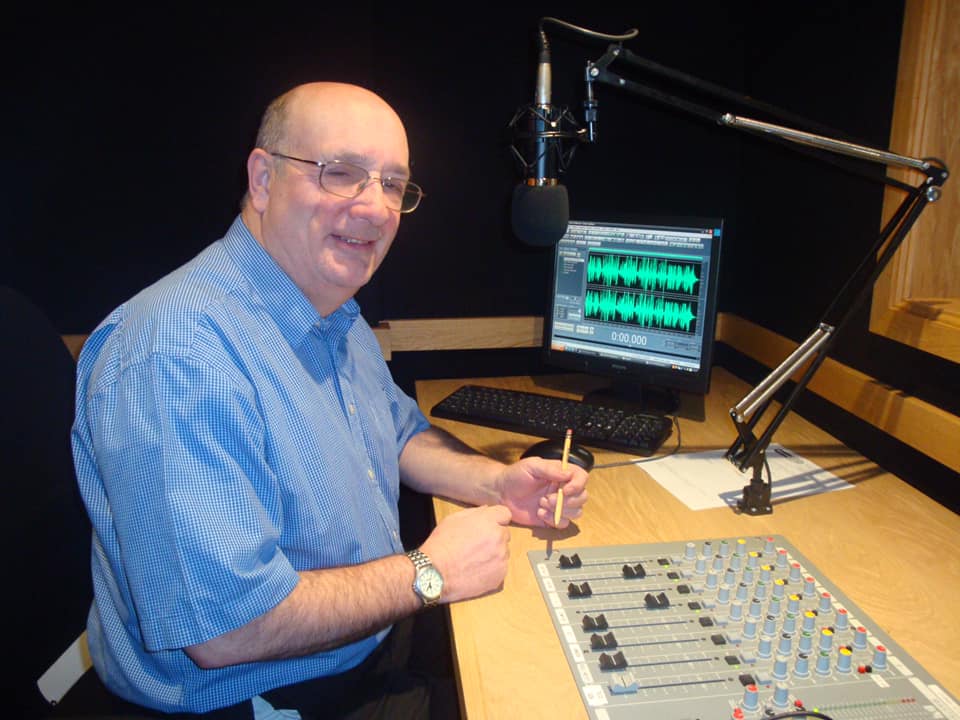 Tributes have been paid to former Stray FM, Yorkshire Dales Radio and Fresh AM presenter and news editor James Wilson, who has died suddenly.
James' wife shared the news on Facebook that he had passed away in his sleep in the early hours of Thursday morning.
In total he spent more than 25 years working on air as a presenter and news reader across a number of stations covering North Yorkshire.
Community station Dales Radio, which covers the area of the former Yorkshire Dales Radio, posted a tribute from James' former colleague Julian Hotchkiss:
"I am very sad to announce the passing away of my old breakfast co-host and newsreader from a few years ago. James Wilson was a part of many people's lives in the Dales for many years breaking news like the launch of the Calendar Girls and covering the foot and mouth epidemic. His voice on the airwaves won't be forgotten. I will never forget our 'coming back from the brink' breakfast show, after we rescued the station from closure after the collapse of Fresh Radio's previous owners. 'The boys are back in town' was our first song. And there's a tribute to James just after 8.30 this morning. Good times James. Love to Judith and Chris. Rest in peace fella."
A tribute aired on the station on Friday morning:

After a spell at AA Roadwatch, James was one of the original team behind RSLs in the early 90s which went on win the commercial radio licence for Harrogate – and he was on air as a presenter when it launched as Stray FM in 1994.
He was one of the directors of the company which then won the licence for Skipton and the Dales – and was company secretary, news editor and a daily presenter on Yorkshire Dales Radio from its launch in 1997. The station rebranded as Fresh AM in 1999, and James remained with the station until its sale to UKRD in 2012. The station now forms part of an enlarged Stray FM, which was part of the portfolio acquired last year by Bauer.
Since 2012 James has presented a weekly show for community station Drystone Radio, and also created their daily local news bulletins. His final bulletin, pre-recorded on Wednesday night just hours before his death, aired during the day on Thursday on Drystone.
Mark Reason, former Managing Director at Fresh AM, told RadioToday: "James had one of the best voices on radio. You knew within seconds of tuning in that James Wilson was on the air. I worked with him at Stray FM, Fresh AM and before that on an RSL called Nidd FM based in a caravan at the back of his house in the Yorkshire Dales… James was 100% a radio man. James was the host of 'Solid Gold Sunday' and also the anchor of our local news. It sounds strange today but he was equally credible as an old school rock DJ and a local journalist."
James was also heavily involved in local community projects, including the Craven Police Community Fund. Sgt Paul Cording from North Yorkshire Police wrote on Twitter: "Absolutely devastated to hear my dear friend @JamesWilson1413 has passed away. A true gentleman in so many ways who did so much for the local community @CravenPoliceCF & @drystoneradiouk. Sleep well my friend, my thoughts are with his wife Judith, his wider family & friends #RIP"
Another local traffic police officer, Andrew Ingham, posted: "Sad to hear the shock passing of a guy who I regarded as a friend having met through work. @JamesWilson1413 @drystoneradiouk such a shock and with everything that's going on in the world the last thing I expected. Sleep well. Best wishes to your family and friends #rip"
James also featured heavily in a Yorkshire Television documentary about Yorkshire Dales Radio, filmed in late 1997 and broadcast in early 1998.

Absolutely devastated to hear my dear friend @JamesWilson1413 has passed away. A true gentleman in so many ways who did so much for the local community @CravenPoliceCF & @drystoneradiouk Sleep well my friend, my thoughts are with his wife Judith, his wider family & friends #RIP pic.twitter.com/cSfGPayvsP

— Sgt Paul Cording += (@OscarRomeo1268) March 26, 2020
Sad to hear the shock passing of a guy who I regarded as a friend having met through work. @JamesWilson1413 @drystoneradiouk such a shock and with everything that's going on in the world the last thing I expected. Sleep well. Best wishes to your family and friends #rip

— Andrew Ingram (@TC1552_NYP) March 26, 2020
So sad, just heard, a regular supporter for us Skipton Officers came out on patrol with me a couple of times, sadly missed. @drystoneradiouk

— Ken Riley (@kenr2112) March 26, 2020
Really sad news. We were both part of the initial board of directors of Yorkshire Dales Radio back in the day. His enthusiasm and work ethic was highly commendable as was his knowledge of Skipton restaurants. Much missed. Condolences to his family.

— Keith Johnson (@uwgs55) March 26, 2020