Adam Brown takes over John Kennedy's Radio X late show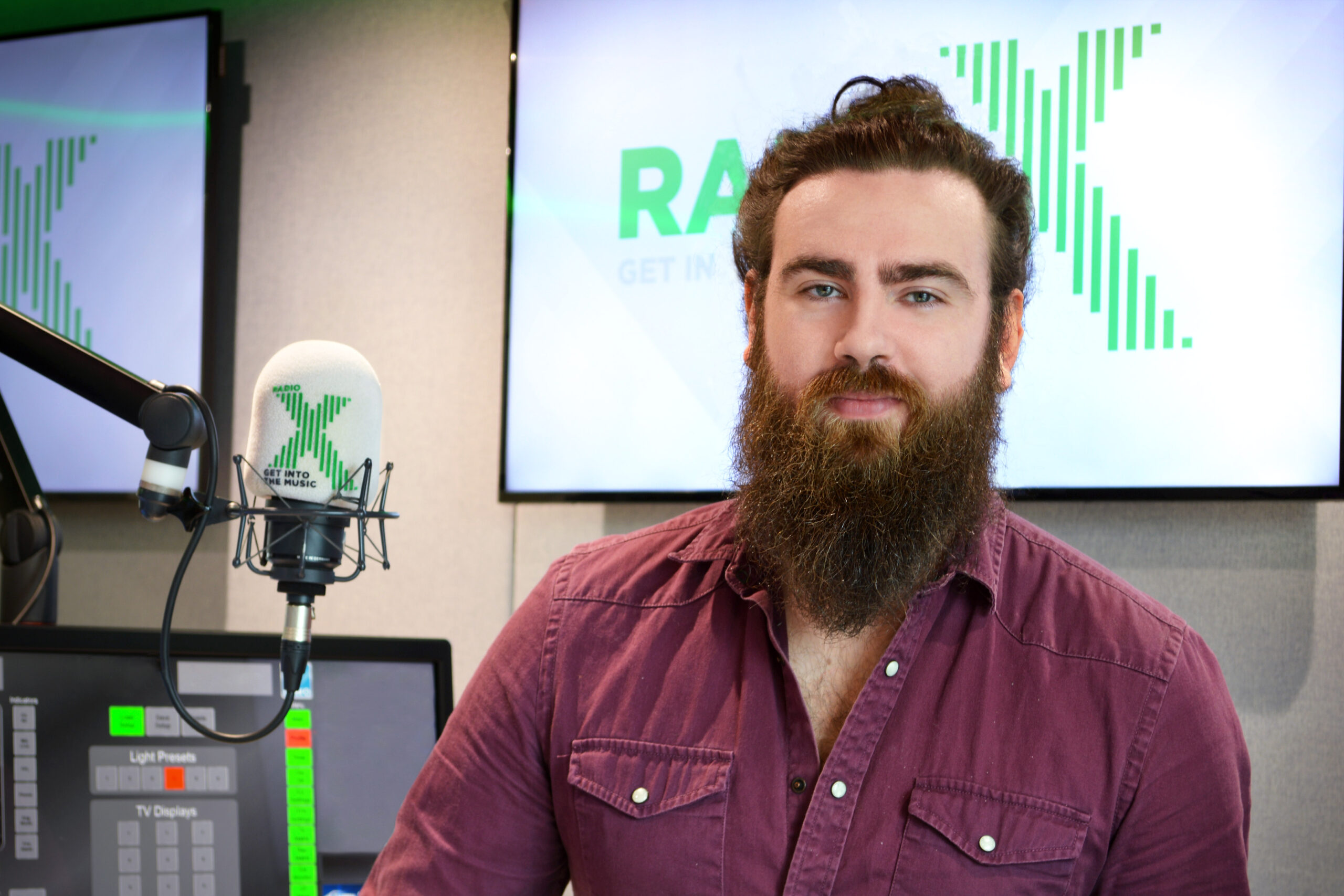 Former Capital and XS Manchester presenter Adam Brown is joining Radio X from next week to host the 10pm-1am show Monday to Thursday.
He takes over the slot from John Kennedy, who's been doing the late show four nights a week on the station and its predecessor XFM for the last 20 years.
John's X-Posure programme, which showcases new music, moves to Friday and Saturday nights 11pm-2am instead.
Global says Adam's new weekday late show will play 'the biggest rock 'n' roll tunes and classic anthems'
Adam Brown said: "I'm so excited to be joining Radio X. I love sharing my stories and my passion for music with listeners. Having the chance to do that now across the UK on such a huge and influential station is going to be mega! I can't wait to be part of it – I'm buzzing to get started!"
John Kennedy, who has given artists including Adele and Mumford & Sons their first radio airplay, said: "After twenty years of four nights a week it's time for a change. I'm looking forward to taking X-Posure back to its roots on the weekend where it will still be the same show – the first for new talent and the best place for in depth musical exploration and conversation with some of the biggest and most influential names in music."
Some news on X-Posure @RadioX! After 20 years of doing the show 4 nights a week it's time for a change. From next week X-Posure will be on Friday & Saturday nights, 11pm-2am. So tonight will be my last weeknight show! I hope you can join me! #Xposureforever

— John Kennedy (@JohnKennedy) April 30, 2020
Other changes to the Radio X schedule include:
Rich Wolfenden hosting The Radio X Indie Night on Friday and Saturday nights 7-11pm. It will launch on 8th May with a special Bank Holiday show featuring an exclusive broadcast of Arctic Monkeys' 2014 Finsbury Park gig for the station. Polly James, who joined the station a year ago to do Friday and Saturday nights, is taking time off after recently giving birth.
Elspeth Pierce returning from maternity leave to take over the Early Weekend Breakfast show, 6-8am on Saturdays and Sundays.
Rich Walters going to five nights a week on overnights – Monday to Friday 1am-4am – and Michael Lavin taking over 2-6am on Saturdays and Sundays.
George Godfrey continuing to deputise for Gordon Smart on the Radio X Evening Show, Monday – Thursday 7-10pm, while Gordon takes time off for vocal cord surgery. Jack Wood will continue to cover Gordon Smart's 1-4pm Sunday afternoon show, in addition to his regular Saturday afternoon 1pm – 4pm slot.
Matt Deverson, Managing Editor of Radio X, told RadioToday: "We're really thrilled to have Adam Brown joining the Radio X team and to welcome back Elspeth Pierce with her brand-new Early Weekend Breakfast show. With a whole host of new shows and a massive new sound on Friday and Saturday nights with The Radio X Indie Night and John Kennedy's X-Posure, Radio X's spring refresh offers our listeners a brilliant mix of their favourite rock 'n' roll anthems, new music and classic tunes."