Audio Content Fund helps talkSPORT, JACK and more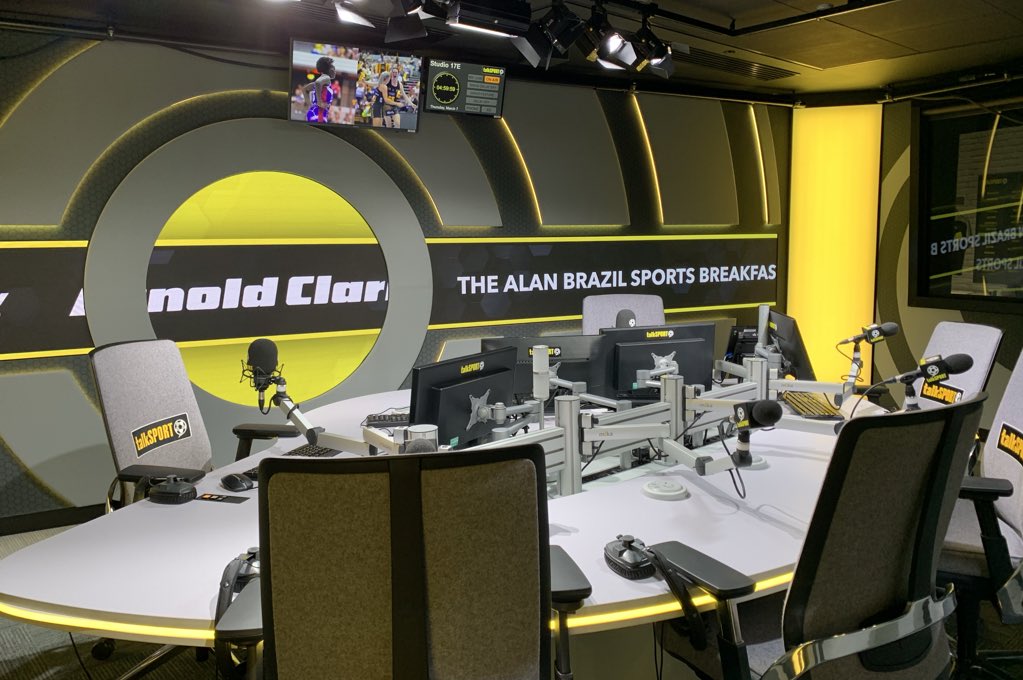 The latest projects supported by the Audio Content Fund means extra programmes for talkSPORT, JACK and some Heart stations owned by Communicorp.
Heart's Hometown Heroes are to be broadcast on the licences owned by Communicorp UK in Yorkshire, North Wales, and Hertfordshire.
The featurettes, produced by Leeds-based This Is Distorted, will be based around short audio blogs from key workers in those regions, and will be broadcast during local Drive shows and included in advertising slots during the day.
Union JACK and JACK Radio will broadcast a new weekly series produced by Offside Productions Media (makers of the Offside Rule podcast), called The Show Must Go On – bringing together stars of sport and comedy to explore how some of the country's biggest sporting names are managing their time during isolation.
talkSPORT will broadcast a new series on weekend mornings called Sporting Memories, in partnership with the organisation of the same name that tackles dementia, depression and loneliness through the power of sports reminiscence. With its participants unable to meet up, Tongue Tied Productions will bring them together with the charity's facilitators to help reconnect them to their past and bring listeners fascinating stories from sport's past.
Naked Productions will make a new radio drama for broadcast across community radio, written and produced by a team of disabled writers and performers. Reflecting on how isolation has led to everyone being forced to make the same difficult choices that disabled people make every day, each episode of Connections will explore a different type of isolation connected to disability.
And the work of Carers will be the basis of Caring For Carers, a series of short-form interviews produced by John Dash Media and broadcast on a network of 42 local community and commercial radio stations. The content will be hosted by Gyles Brandreth, and will also feature contributions from professionals who will explain services available to support Carers and those they care for.
Mukti Jain Campion, member of the ACF Independent Funding Panel, said: "I am not surprised that radio is proving to be such a great source of company, illumination and distraction during this unprecedented period, and feel really proud of the role that the ACF is able to play in supporting original public service content across a range of stations.
"Indie producers have risen to the challenge magnificently, despite the considerable technical challenges that social distancing imposes on radio production right now. It's particularly heartening to see bids that showcase the vital role of Carers and other key workers. These are programmes that will help strengthen the bonds of community and hopefully make us all feel a little less alone."
The Audio Content Fund says that all projects will be produced safely and in-line with government guidelines, and most will start broadcasting in the next two weeks.
The special funding round remains open, operating on a rolling basis until the ACF determines it is no longer necessary. Ideas will be reviewed by the funding panel within two weeks, with funding for selected ideas made available promptly and upfront.