Bauer to use meta-data to share COVID-19 message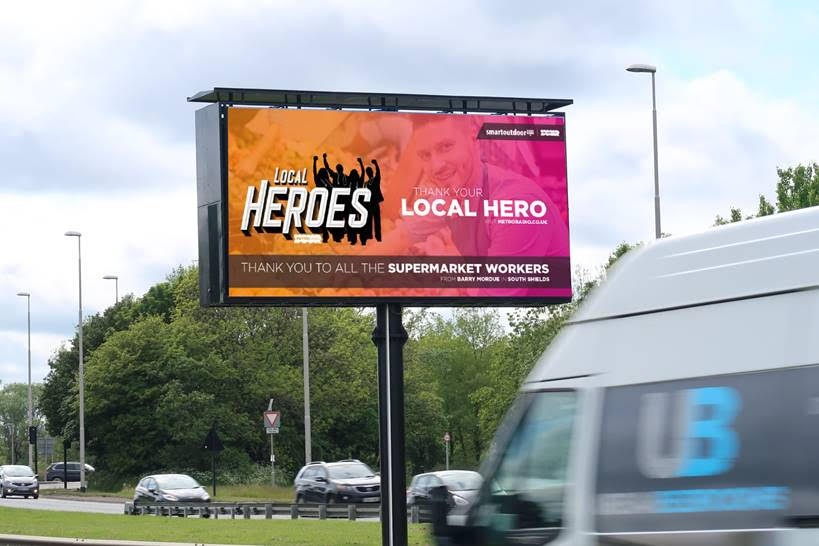 Bauer stations are changing their Now Playing information to communicate praise for NHS workers, carers and key workers.
Digital messages will start Thursday evening in line with the #ClapForCarers event.
"Scala Radio wants to thank all NHS workers, carers and key workers across the UK – our heroes!" is an example of the text that will appear.
Dee Ford, Group Managing Director of Bauer Radio said: "Our much-loved radio stations are in the privileged position of being allowed into people's living and working spaces at a time when we are all having to keep our distance.
"It is with this power that we wish to send our upmost appreciation for all the incredibly hard-working people who are doing their best to keep us all safe and well in the continuing crisis. We hope they and all of our listeners see this message and continue to remain positive and resolute."
Hits Radio recently launched 'Hero Hour' to share such dedications across the network twice a day, whilst Metro Radio is saluting North East local heroes in a billboard campaign that allows the public to highlight someone or an organisation that has gone above and beyond during the current Coronavirus period.
In addition, Metro Radio and Smart Outdoor are delivering a 'Local Heroes' Thank You campaign which allows the public to highlight someone or an organisation that has gone above and beyond during the current Corona Virus period.
Their name, or organisation, will then feature within adverts running on-air and on several digital outdoor media sites across the North East.
Metro Station Director, Dom Munnelly commented: "In these difficult times we have all witnessed individuals and organisations going above and beyond, and we felt it only right to recognise these amazing people and give them the thanks they rightfully deserve. Teaming up with Smart Outdoor to broaden the message is a demonstration of how local businesses are all pulling together to help each other."
Mark Catterall, Manging Director of Smart Outdoor said: "We're delighted to be involved in delivering this most worthy of campaigns. It's a great opportunity for the public to show gratitude to all the heroes out there. Having the weight of outdoor media, on-line and radio combined, means this campaign will definitely be seen and heard by hundreds of thousands of people across the region."
As well as The Local Heroes campaign the two businesses have joined up to encourage the public to support the weekly Clap For Carers event.