Funds awarded to produce live Alex Lester GHR show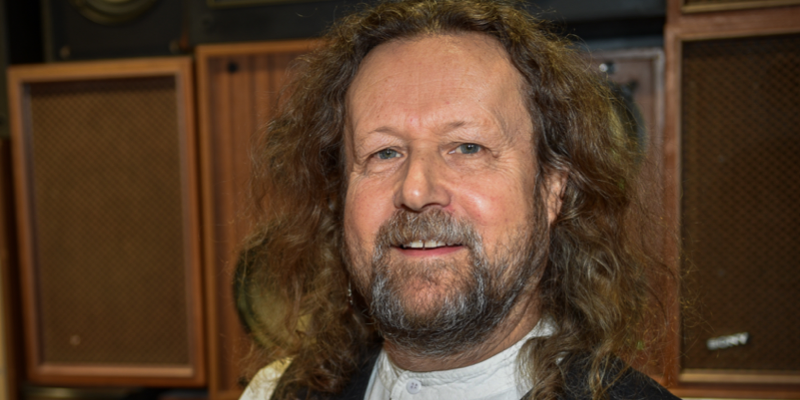 The Audio Content Fund has announced the latest grants to be awarded in its special funding round to support audiences during Coronavirus restrictions.
They include one to produce a live Alex Lester show, Monday to Thursday 10pm till midnight, on Greatest Hits Radio for eight weeks from April 14th.
The new show, called All Together Now, aims to create a sense of old-fashioned community spirit, featuring feel-good stories, life hacks, and experts from medicine, fitness, psychology, and cookery.
Normally, Sean Goldsmith hosts the late show but he will be moved to a later start.
Alex is already on the station with a pre-recorded overnight show, and this new two-hour show will also be repeated at 4am two days later and made by Want Some Media.
Want Some Media is headed up by Des Paul, a former Capital FM presenter, who also headed up the music programming team at MTV Networks, before overseeing media at Ministry of Sound.
Other key Want Some Media talent includes Dave Vitty, Ben Jones and Will Kinder. Business and legal affairs are managed by Catherine Parry-Jones.
Des Paul said: "Thank you to the Audio Content Fund for giving us the opportunity to produce 'All Together Now' for the Greatest Hits Radio network. The changes to the way we are all having to live at the moment can be unsettling, so we are looking forward to creating a place on the radio where audiences can feel reassured that they are not alone, and can be part of Alex's community wherever and whoever they are. We are privileged to be able to do this and cannot wait to launch 'All Together Now' with Alex next week."
Andy Ashton, Content Director, Greatest Hits Radio said: "It's an honour to be awarded this funding which recognises the importance of radio and specifically real-time human interaction for older audiences, who are the most at risk and isolated right now. Greatest Hits Radio and Want Some Media will, via the incredible and unique talents of Alex Lester, create a nightly appointment for a demographic of listeners who now, more than ever need that community, company and encouragement. We are all in this together, and we are All Together Now!"
This round means four new projects totalling £51,000 have been announced, and £134,000 now allocated in this round, for 11 projects.
A partnership of community and commercial stations in East Anglia will unite and broadcast a virtual edition of the county's famous annual Strawberry Fair, celebrating music, poetry, drama and material for children and faith groups.
This 12-hour show will air on Cambridge 105 Radio, Star FM, HCR FM and Future Radio on June 6th and be produced by Trevor Dann, Exec Producer at Folder & Co.
Trevor says: "This grant gives us a great opportunity to keep alive the spirit of Strawberry Fair, iconic arts and performance festival which attracts up to 50,000 people a year from around East Anglia. We're pleased to be working with a range of commercial and community stations to bring this to as many people in the area as possible."
Meanwhile, Fun Kids will broadcast a series of sporting programmes hosted by former Blue Peter presenter Ayo Akinwolere and teen vlogger Chanel Kakareko, with guest stars from across the world of sport.
Rob Smith from the indie TRCKSUITS who is making the programmes, said: "Sport is an essential part of young people's lives and during this challenging time, we're delighted to be able to deliver this new radio series, helping children keep active and healthy and in touch with their sporting heroes. Also, really thrilled to be working with Fun Kids and the Audio Content Fund on a project that uses the power of sport – and radio – to benefit and entertain kids everywhere."
Matt Deegan, Station Manager of Fun Kids added: "It's always been important for children to be active, and even more so at a time of isolation. At Fun Kids we're excited to commission this programming that engages with sport and sports stars to inspire children and to keep them healthy."
The final project approved this week will be made by over-70s, for over-70s, and broadcast on a partnership of community stations across England.
Prime Timers will be made by SWSW Network in partnership with AgeUK, and will be a weekly, 15-minute programme giving advice on what to do during self-isolation. It will feature content on technology, health, keeping fit, book and film recommendations, and include messages from listeners around the UK.
It will air on Ujima Radio, All FM, Radio Verulam, Winchester Radio, Radio Tyneside, and Unity 101.
The special funding round remains open, operating on a rolling basis until the ACF determines it is no longer necessary. Ideas will be reviewed by the funding panel within two weeks, with funding for selected ideas made available promptly and upfront.