TalkTalk renews Heart Breakfast sponsorship deal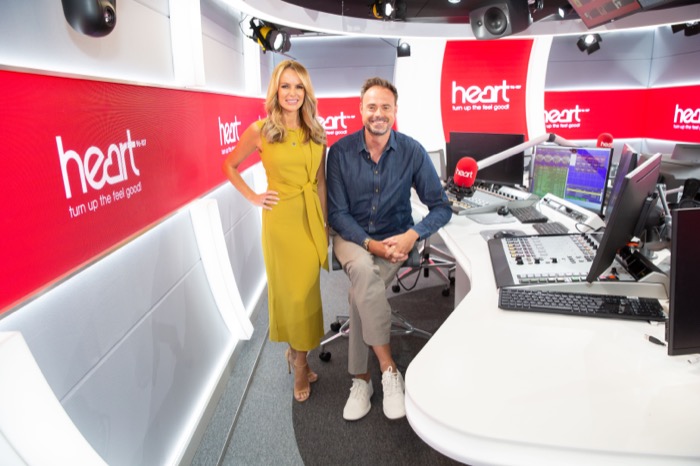 Global has renewed its deal with TalkTalk to continue as sponsor of the Heart breakfast show with Jamie Theakston and Amanda Holden.
The extended contract running until 2021 kicks off with a new initiative, 'Heart and TalkTalk's Family Timetable', delivering a host of digital content designed to support families during the COVID-19 lockdown.
Heart and TalkTalk's Family Timetable aims to provide regular activities families can look forward to throughout the week. Viewers will also be able to join Heart presenters and familiar faces – starting the week with dance classes with Ashley Roberts on Mondays, to cooking with Kelly Brook on Wednesdays and to fun science experiments with Paddy McGuinness on Fridays.
The video-led pieces will be released on Heart's website and social media channels every Monday, Wednesday and Friday for four weeks from Monday 20th April 2020.
The renewed agreement brokered by media agency m/SIX includes airtime, with distribution of TalkTalk ads across the Heart network and via DAX, Global's digital advertising exchange, and outdoor advertising.
TalkTalk will also have a presence on Heart's website, on Global Player and the brand's social media channels across Facebook, Twitter and Instagram, across digital and mobile.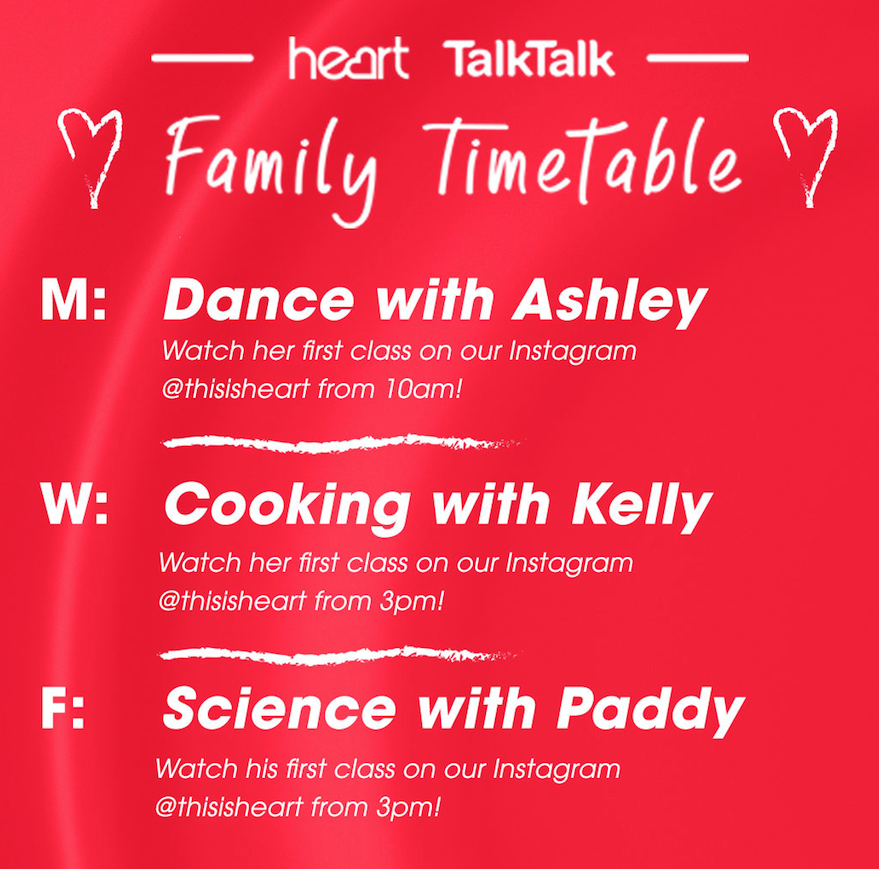 Mike Gordon, Chief Commercial Officer at Global, owner of Heart, commented: "As the most popular show on commercial radio, Heart Breakfast with Jamie Theakston and Amanda Holden resonates with listeners, who welcome familiar voices into their homes on a daily basis.
"We are delighted to extend our partnership with TalkTalk for a second year to help us continue delivering this huge national audience with feel good content, which is especially needed at this unprecedented time."
David Parslow, Marketing Director at TalkTalk, added: "Keeping people connected has always been at the core of everything we do at TalkTalk and this sentiment has never been more important than it is now.
"We share lots of synergy with Heart making our partnership a natural fit from the start, helping us to reach millions of households across the nation. We're pleased to be able to help loyal listeners through these uncertain times, and support health and wellbeing through the sponsorship."