Heart gives away £1million to one radio listener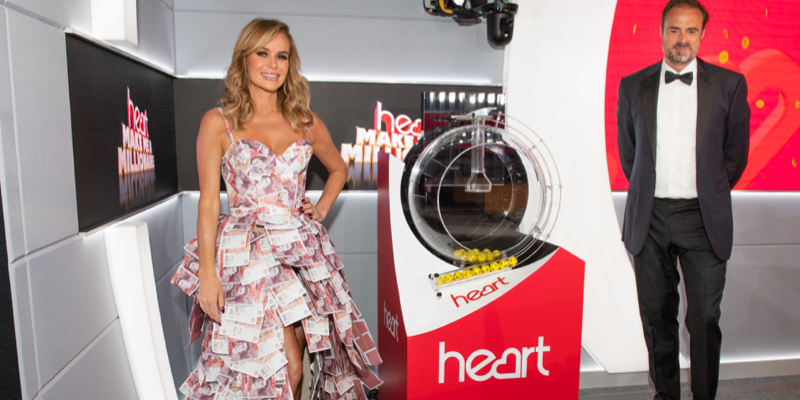 Heart's Make Me a Millionaire came to a conclusion this week after Jamie Theakston and Amanda Holden gave away a million pounds.
The competition has seen hundreds of winners take home prize sums of up to £30,000 and after an 11-week run on-air, the grand finale took place on Thursday.
Over the past three months, each winner has faced an ultimatum – to take that day's prize fund, which has ranged from £1,000 to £30,000 – or enter into the draw for a chance of winning £1 million.
Heart listener Tommy – a key worker who works for the electricity board – won the grand prize of £1,000,000 on Thursday during an extended breakfast show, with nine runners-up leaving with £1,000 each.
Heart Breakfast's Jamie Theakston and Amanda Holden hosted the grand final – which was overseen by an independent adjudicator – live on air, with Amanda wearing a dress made out of money in celebration of the momentous occasion.
Tommy called his girlfriend, and NHS worker, live on air to break the news to her.