Lockdown Late Show to air on community radio stations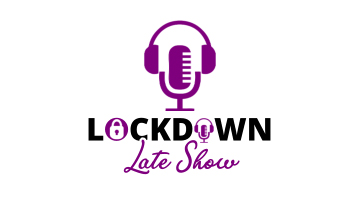 A new 'pop up' late show for during the Coronavirus lockdown period is being offered free to community, online and digital stations.
The Lockdown Late Show is hosted by former Stray FM and TFM presenter Les Gunn – aka Gunny – and will air Monday to Thursday at 10pm for two hours, with stations being able to opt in by taking a feed over the internet.
Stations taking the show from its launch tonight include Zetland FM in Redcar and Pride Radio in Newcastle.
Pride Radio's Richard Kell is producing the show, which will encourage listeners to contribute to the phone-in. There will also be regular contributors on the programme covering entertainment, technology, news, comedy, travel advice and information about Coronavirus.
Les Gunn told RadioToday: "We both want the show to focus on the positive stories and spirit of people in our communities that are doing so much right now. It will have optimism and fun at the core, whilst talking about the issues of how we are living right now and offer help and advice, with so many still staying in and/or working from home. It's alien for us all not to be sociable and be able to share a laugh, so I hope The Lockdown Late Show might, for a limited time only of course, bridge a gap.
"Like me, everyone involved in this, has given their time for free to make the show happen and I am really grateful for their commitment and help. We're all looking forward to getting started!"
The show is available to broadcasters using a Shoutcast link, there are also show scripts and a promo provided weekly.
If you're interested in taking the show for your station, you should email lockdown@lateshow.org or contact Les Gunn on 07746 310332.