Peter Crouch tops BBC Sounds charts for Q1/2020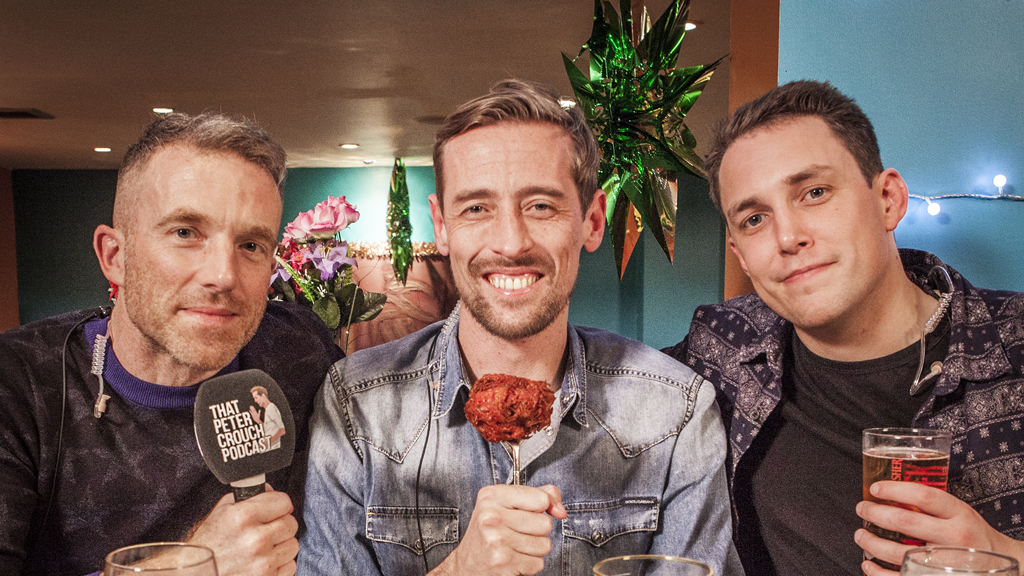 Figures released by the BBC show a record 275 million 'plays' of audio via BBC Sounds during the first three months of this year, with That Peter Crouch Podcast the most-listened to podcast on the platform.
Data covering January to March 2020 shows a total of 123 million plays of on-demand radio and podcasts, that's up 15 million compared with the final three months of 2019. The BBC also says the weekly audience using BBC Sounds reached a record 3.5 million in March during the initial stage of the Coronavirus lockdown.
The corporation says live radio content accounts for 55% of total plays – and 66% of all listening hours via BBC Sounds.
Jonathan Wall, Controller of BBC Sounds, said: "We've seen record numbers of people using BBC Sounds this quarter, and the new data demonstrates again that our radio stations are at the heart of Sounds whilst people are increasingly listening on demand too. Peter Crouch's brilliant podcast tops the latest chart which is no surprise as we know how much listeners enjoy the laughs and fun of being part of Peter, Chris and Tom's sports chat. It's also great to see such a range of other podcasts, like The Gemma Collins Podcast, on-demand radio and music feature as audio people enjoyed in the first part of this year too.
"In the weeks after the lockdown began there was increased live and on-demand listening on Sounds so I'm really pleased that since then we've also been able to bring listeners new podcasts that entertain and provide them the company of some of the UK's most popular hosts such as Louis Theroux, Dotty, James Acaster, Scarlett Moffatt and the Match of the Day presenters."
The number one on-demand radio programme on BBC Sounds in the period was The Archers, with the rest of the Top 10 made up of Radio 4 and Radio 4 Extra programmes, while among the under 35 demographic the most listened to on-demand programme was Radio 1's Dance Anthems.
The Pace Setter music mix was the most played of the music mixes on BBC Sounds, which had a combined total 1.25 million plays.
That Peter Crouch Podcast was the most-listened to podcast in the quarter, followed by You're Dead To Me. The Gemma Collins Podcast had the largest proportion of under 35 listeners of all podcasts on the platform.
The figures also show there were 230 million downloads of the BBC's on demand audio across other platforms, with The Global News Podcast (BBC World Service), In Our Time (Radio 4) and The Documentary (BBC World Service) the most popular three titles.