RAJAR Q1 2020: Regional and local radio facts and figures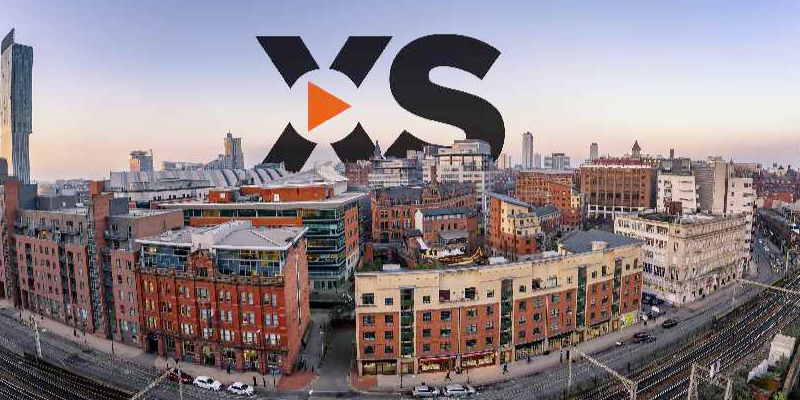 XS Manchester has doubled its listening hours year-on-year after the station was saved from closure.
The Communicorp station now has 132,000 weekly reach (last year 94,000) and 1.28 million hours (last year 546k), giving it more total hours than Manchester's heritage station Hits Radio.
Also in the north west, Radio City Talk, which will close at the end of this month, leaves with 32,000 weekly listeners, down from 45,000 a year ago.
Sticking with Bauer, local stations are mostly on the up. Of the 15 local services for Greatest Hits Radio in Scotland and England, eight are up and seven are down.
At Hits Radio, which RAJAR lists as 26 services, 14 have increased weekly reach year on year and 12 now have fewer listeners.
Downtown Radio has a big increase this time round, from 194,000 to 278,000 year on year, whilst Free Coventry and Warwickshire is up from 87,000 weekly reach to 124,000 since 12 months ago.
Other observations from Bauer's new stable of stations includes the best ever figures for Spirit FM – now with 58,000 weekly reach (was 43,000 last year), and Dream 100 is up to its highest weekly reach in four years – at 40,000.
Around the Global brands operated in the regions, out of the 18 Smooth services, only four increase local audiences year-on-year. They are Smooth Radio Kent, Solent, Sussex and West Country.
For Capital, of the nine Capital regions, all were down year-on-year. Only Capital Coventry (within the Capital Mid-Counties region) (was 96.2 Touch FM) is up from 19,000 weekly reach to 26,000 weekly reach today, and Capital Lancashire (was 2BR) up from 74,000 to 81,000 year-on-year.
Capital Brighton had 52,000 weekly reach a year ago but today the figures show 16,000.
And at Heart, all 14 of the regional services are down year-on-year.
Back to Manchester, and Radio X is up from 158,000 to 192,000 – back to where it was a couple of years ago.
Elsewhere, Radio Essex now has 57,000 listeners each week – over double the number from 12 months ago (24,000)
At Nation Broadcasting: Dragon Radio Wales has kept the audience it has been building in the last few quarters – it now has 61,000 weekly reach compared with 24,000 a year ago.
Scottish Sun Hits – still owned by Wireless – has lost half its audience in the last 12 months, now with 4,000 weekly reach, whilst Scottish Sun 80s and Scottish Sun Greatest Hits have both increased. All three have lost average and total hours.
More Radio had 37,000 weekly reach a year ago and has just reported 71,000 – also up from 62,000 last quarter.
In the Channel Islands, Jersey's Channel 103 gains 6,000 listeners year-on-year to deliver a 61% weekly reach – the highest in British Isles, whilst sister station Island FM in Guernsey now has highest weekly average hours at 12.6.
JACK group has seen a 13.7% year-on-year increase of audience reach across the portfolio, with its stations reaching 347,000 listeners each week.
At the BBC locals, some of the significant changes include BBC Radio Cumbria's increase from 68,000 to 96,000 weekly reach year on year, BBC WM's year on year drop from 220,000 to 166,000, and BBC Radio Derby going from 138,000 to 108,000.
Across the network, the overall figure remains around the same with 5.7m listeners each week.
This story will be updated before 11am with extra facts and figures.