Ronan & Harriet join Tuning In Livestream line-up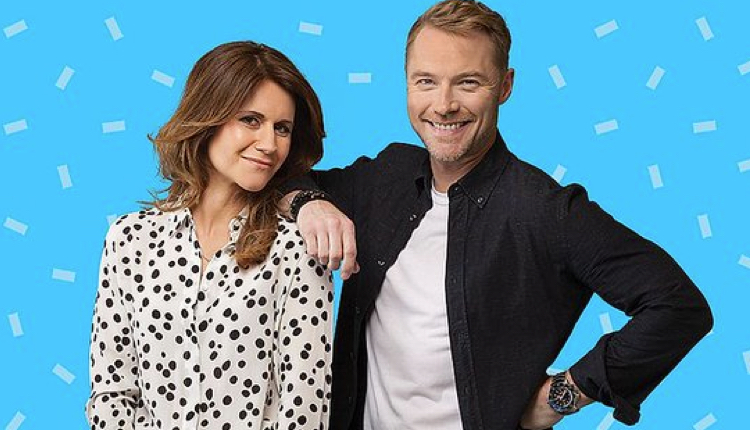 The line-up for the Tuning In Livestream event has been announced by Radiocentre.
Magic Radio's Breakfast hosts Ronan Keating & Harriet Scott will join in to discuss broadcasting their show from home, and how it feels to present a radio show during a crisis.
Radiocentre CEO Siobhan Kenny will open the conference with a presentation about the work of commercial radio and Radiocentre during the Coronavirus pandemic, both on-air and behind the scenes.
Songwriter and artist Amy Wadge will discuss the importance of radio's role in making a hit song with KISS presenter Swarzy.
Geoff de Burca, Chief Strategy Officer at Mediacom, will look at what next for the economy, brands and media and suggest where radio fits in.
Radiocentre's Planning Director, Mark Barber, will launch new research, 'Building Shelf Awareness', which looks at radio's last-minute influence for FMCG brands.
Global's Director of Client and Agency Strategy, Mark Hatwell, will present 'Advertising in a crisis: a case for eSOV and radio', which explores the role of radio advertising for market share growth.
Puja Parmar, Senior Marketing Manager at the Greater London Authority, will look back at a homelessness campaign from the Mayor's Office, Whatever the Weather, Homeless People Deserve Better, and what we can learn for the future.
And The Times journalist and member of the House of Lords Daniel Finkelstein will discuss the current political climate and the challenges that lie ahead.
Siobhan Kenny said: "We hoped that this year's Tuning In would be the biggest ever, and while it's not happening in a physical building, it's great that people from all over the country will be able to watch our livestream. Inevitably there is a focus on living through a pandemic, how radio businesses are adapting and providing so many examples of fine public broadcasting. There will be loads of stars and fun too. Book your place now."
Tuning In Livestream replaces Radiocentre's annual flagship conference which was due to be held at the Cineworld IMAX Cinema in London's Leicester Square. Streaming will start at 9:30am and run for around two and a half hours.
Access is free, but attendees will need to register here.