Spirit FM backs campaign to clap for Veterans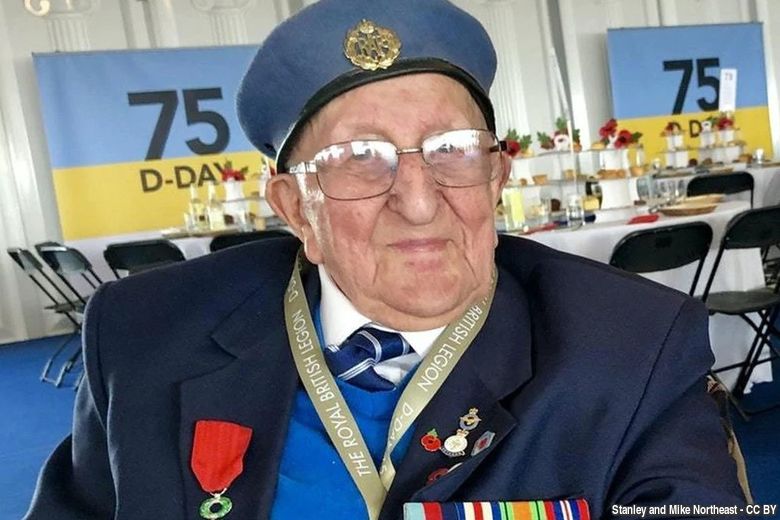 A 99-year-old Second World War veteran from Rustington in West Sussex is leading a campaign to get Britain clapping to mark the 75th anniversary of VE Day.
Spirit FM was approached about the idea to clap for all veterans and the story has now been picked up by the national press.
Stanley Northeast was one of the thousands of men who landed on the beaches of France during the D-Day rescue operation.
He was part of the Royal Air Force's 6074 Squadron – also known as the Tigers of the Middle East during the Allied invasion of 1944.
Now he and his son Mike are asking the public to show their appreciation for the nation's war heroes on May 8th, in a similar way to the Clap for Our Carers given to NHS staff and other key workers during the coronavirus pandemic.
The clap will take place at 7.45pm – or 19:45 on a 24-hour clock, to mark the year the war ended.
Spirit FM's Content Director Stuart McGinley said: "When Stanley's son told us about his dad and the idea of a Clap for Veterans, we thought it was a fitting tribute to the many servicemen and women who have served or still serving our country. We will be clapping with pride on VE Day and hope many people across West Sussex and the entire country will take part too."
Spirit FM has been asking its listeners and readers to join them for the minute-long applause for 'Clap for VE Day 75' at 7.45pm on Friday evening.