Arqiva waives fees for 6 months for small local radio stations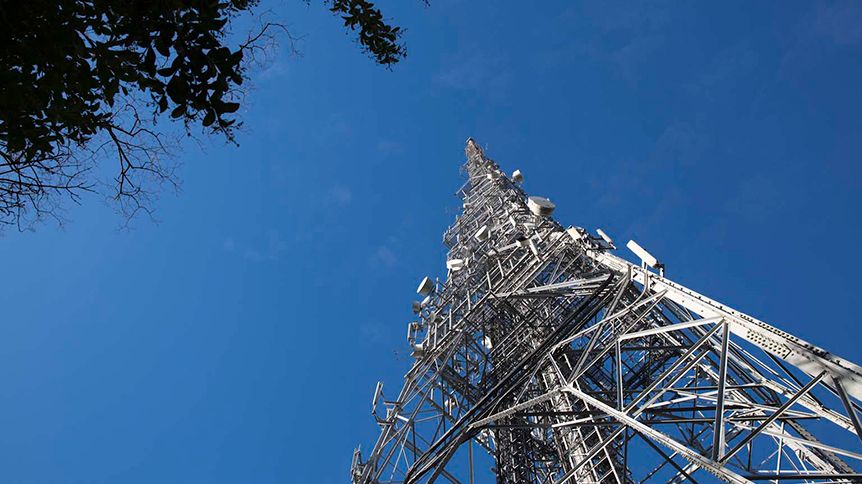 Small commercial radio stations and some community broadcasters will continue to pay no transmission fees to Arqiva through until the end of September following negotiations between Radiocentre and the government.
Details of the new measures were confirmed in a letter to Siobhan Kenny, Radiocentre CEO, received yesterday (Monday, 15 June) from Steve Holebrook, Managing Director, Media Networks at Arqiva.
Radiocentre has been in discussion with the Department for Digital, Culture, Media and Sport (DCMS) and other industry stakeholders on ways to support the radio industry in the face of the severe economic downturn that is affecting the sector because of the coronavirus pandemic.
Direct customers of Arqiva had previously been offered a three-month fee waiver between April and June. Stations that benefitted from this will now also receive a further three-month waiver between July and September.
Other stations that are direct customers of Arqiva will see their radio fees discounted by 50% for the next three-month period from June to August 2020 inclusive. This includes third party transmission fees for multiplex operators.
Siobhan Kenny, Radiocentre CEO, said: "This is a welcome move from Arqiva and will help to mitigate the immediate concerns of a number of stations that are at risk in the next few months. During this challenging time, commercial radio has been doing an amazing job informing and entertaining the nation, but we know that times are hard. We will continue to do whatever we can to help support these businesses and secure their futures."
Minister for Media and Data, John Whittingdale, said: "Radio provides a vital service for our communities through these difficult times and I would like to thank Arqiva for their support in suspending transmission costs, which will secure significant savings for stations across the UK through this pandemic.
"I'm glad we could assist in getting this ground-breaking deal over the line and I will continue to do all I can to support this essential sector."
The full list of stations benefitting – printed below – includes Bauer's The Beach and Peak 107 along with Nation Radio, Jack Oxford, the KMFM group, DC Thompson's portfolio in Scotland, and independent stations such as Radio Exe, Silk FM, Mansfield 103.2 and more.
103.4 THE BEACH
3FM LIMITED
ADVENTURE RADIO LTD
AL SHIRKATUL ISLAMIYYAH LIMITED
ANGEL RADIO LTD
ARGYLL FM
ARROW FM
ARROW FM CONQUEROR
BROADCASTING LIMITED
ASIAN SOUND RADIO LIMITED
BCB RADIO
BELFAST CITY BEAT LIMITED
BITSTREAM BROADCAST LTD
BRADFORD CITY RADIO LIMITED
CELADOR RADIO LTD
CENTRAL AIR RADIO (RADIO XL)
CENTRAL FM LIMITED
CHANNEL RADIO
CHAUMONT LIMITED
COMMEDIA SHEFFIELD LTD
COUNTRY BROADCASTING LIMITED
CYBER DIGITAL RADIO LTD
DC THOMPSON
EAST MIDLANDS DIGITAL RADIO LIMITED
GAYDIO DIGITAL LTD
Glow Broadcasting (Radio 210)
GREAT YORKSHIRE RADIO LTD
HIGH PEAK RADIO LIMITED
IPSWICH 102 LTD
ISLAND FM
Island Telecommunications Limited
ISLE OF WIGHT RADIO
Jack Oxford
KANE FM LTD
KINGDOM FM
KM MEDIA GROUP LTD
KMFM
KMFM FOLKESTONE LTD
LIKE RADIO
GLOUCESTERSHIRE LTD
LIKE RADIO LTD
LIVE CHANNEL LIMITED (Goldmine)
LONDON TAMIL MEDIA LTD
Lyca media II Ltd
MANSFIELD 103.2 FM
MATRESHKA MEDIA HOUSE LTD
MEDIA SOUND HOLDINGS LTD
MKFM
Nation Radio
NORTHERN MEDIA GROUP LTD
OBAN FM COMMUNITY RADIO LTD
ORIGINAL ABERDEEN FM
PANDA PODCAST LIMITED
PANJAB RADIO LONDON LTD
PEAK 107
PROSTREAM INTERACTIVE LIMITED
QUIDEM MIDLANDS LIMITED
RADIO ESSEX LIMITED
RADIO EXE LTD
RADIO JACKIE LIMITED
RADIO MANX LTD
RADIO MARIA ENGLAND
RADIO PLYMOUTH LTD
RELEASE RADIO BROADCASTING LIMITED
SABRAS SOUND
SARA-INT LTD
SHETLAND ISLANDS BDCST CO LTD
SILK FM
SOUTH WEST SOUND LIMITED
Sunrise analogue
SUNSHINE FM LTD
THE NEW UNIQUE BROADCASTING COMPANY LTD
THE PANJABI CENTRE
THE VOICE (NORTH DEVON) C.I.C.
TOUCH BROADCASTING LTD