BBC Radio Leeds to air comedy drama written by presenters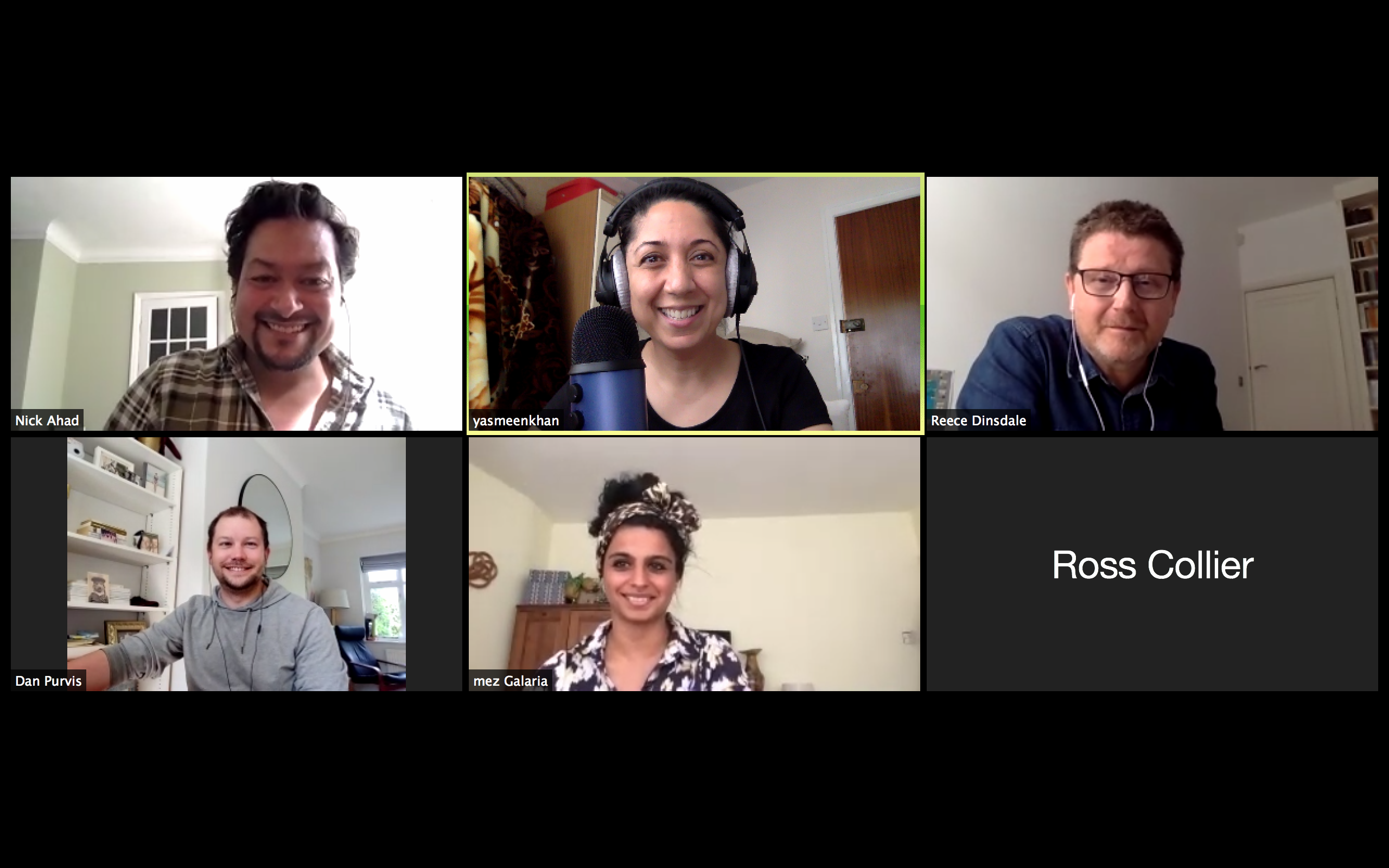 Radio presenters Nick Ahad and Yasmeen Khan have written and produced a comedy drama series starring Reece Dinsdale as himself, which will air on BBC Radio Leeds next week.
'Umbreen's Junction' has all been recorded via Zoom and centres around an Asian teenager from Huddersfield who meets the actor for careers advice.
Umbreen is played by Yasmeen Khan herself, who has presented documentaries for Radio 4 as well as writing for EastEnders. Co-writer Nick Ahad is a presenter on Radio Leeds and also regularly appears as a contributor on Radio 3 and Radio 4. He has written plays for theatre and radio as well as episodes of Emmerdale.
Nick says: "Yasmeen used to make me laugh when she'd phone me in character as Umbreen. The first plan was to have Umbreen make a phone appearance on my BBC Radio Leeds show, but the idea quickly grew to co-write a radio comedy; once Reece Dinsdale agreed to play himself we knew we were on to a winner. The whole thing was a technical challenge, having been written and recorded on Zoom, but it was great to work together on a funny and timely project."
Yasmeen says: "I've always loved character comedy; the likes of French & Saunders, Catherine Tate and Caroline Aherne have always inspired me. I wanted to create my own version of a 'mouthy', funny, layered teenage character. Umbreen is fast-talking, seemingly not the sharpest but is deceptively smart. Writing her in a longer form has allowed us to take a sketch character and discover who she really is; it's rare to hear stories about young Asian women, but this isn't an 'issues' based story, it's about a teenager tackling something at a pivotal time in her life."
Reece Dinsdale is familiar to TV viewers from roles in Coronation Street, Waterloo Road and currently Emmerdale. "What a complete joy to be asked to participate in this project," he said. "Knowing Nick Ahad and his brilliant writing already, I didn't need asking twice. The bonus was working with his co-writer and my fellow performer, the uproariously funny Yasmeen Khan. With the wonderful Mez Galaria also involved, I was more than happy to play fourth fiddle to their inestimable talents."
BBC Radio Leeds managing editor Sanjiv Buttoo said: "BBC Radio Leeds is very excited to be part of Umbreen's journey and we're pleased to be the first broadcaster to be able to bring her to life. Umbreen's Junction showcases two very talented West Yorkshire writers, Nick Ahad and Yasmeen Khan. It's been a privilege to work with some very accomplished actors Yasmeen Khan, Reece Dinsdale and Mez Galaria and we think audiences will really enjoy the character and her story."
Umbreen's Junction will be broadcast on BBC Radio Leeds at 12.30pm each day from Tuesday to Friday next week (16th to 19th June).