Chelmsford celebrates 100 years of radio with a play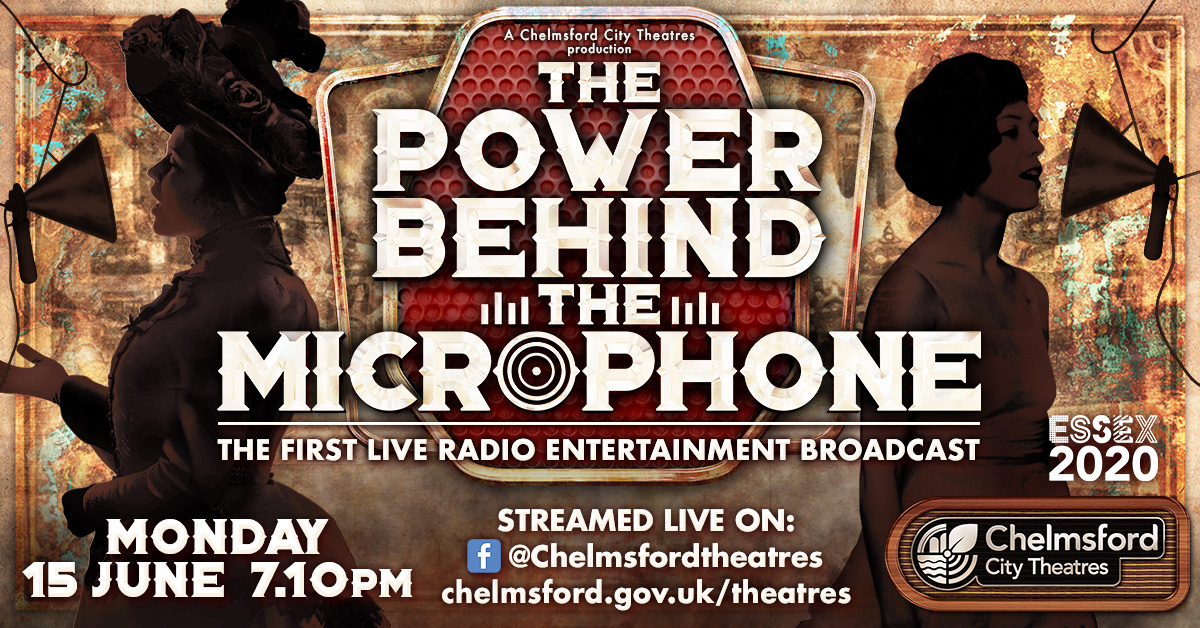 The city of Chelmsford is celebrating its status as 'the birthplace of radio' 100 years ago today with a special live stream of a new play about the Marconi Company tests of 1920.
Britain's first ever radio entertainment broadcast took place on 15 June 1920, and featured two arias by Australian operatic tenor Dame Nellie Melba, one of most famous singers of the late Victoria era. The broadcast from the Marconi Factory was heard all over Europe and picked up as far away as Canada.
To mark the milestone, Chelmsford City Theatre is streaming a radio play The Power Behind the Microphone: The First Live Radio Entertainment Broadcast about the original broadcast, 100 years to the minute at 7.10pm this evening. International opera star Anna Steiger will recreate the concert given by Madame Melba as part of a radio play based on the story of that fateful night and the breakthroughs that made it possible.
The play, which was co-written by Felicity Fair Thompson and Tim Wander, is an original production by the theatre, many months in the making, and brought together by the creative team during lockdown. It was originally intended for the stage of the Civic Theatre in a week-long production as part of Essex 2020 – a festival of science and creativity in the county, and is part of Marconi Centenary celebrations in Chelmsford throughout June.
Cllr Marie Goldman, Deputy Leader of Chelmsford City Council, said the story is too important to be left untold despite the difficulties posed by the pandemic, commenting: "These legendary broadcasts are part of the fabric of Chelmsford and it is so important for the city to remember how much was achieved here in 1920. A hundred years on, this play is a timely reminder of how much we owe the brilliant people who laid the foundations for the home entertainment we have today."
The links between Chelmsford and radio pioneer Guglielmo Marconi go back to his acquisition of the world's first Wireless Factory just before the turn of the century in 1898, then his first broadcast of a radio signal in 1901, his Nobel Prize for Physics in 1909, and the first entertainment voice broadcast in 1920.
Ford Ennals, CEO, Digital Radio UK, said: "We welcome the celebrations in Chelmsford of this incredible historic milestone for radio. After 100 years, and the digital technology transformation and fragmentation of all media, radio remains pivotal in all of our lives. With nearly 60% of radio listening on digital platforms, the digital future of UK radio is assured."
Chelmsford City Theatres will stream a video feed of the play to its Facebook page where it will also be available to watch after the live event.
The first part of the play, including the recreation of the Dame Nellie Melba concert, will be broadcast live on BBC Essex and the entire performance can be heard on Chelmsford Community Radio.