Diversity duo replace Tom & Daisy on KISS Breakfast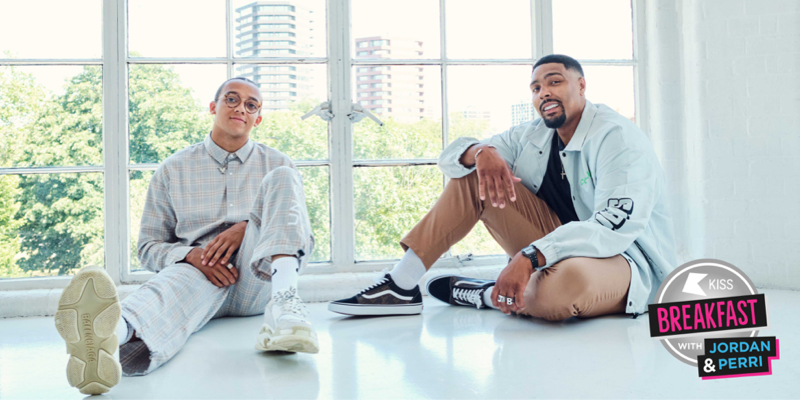 Jordan Banjo and Perri Kiely, two original members of the dance group Diversity, are taking over the breakfast show on KISS.
Tom Green is leaving the station whilst Daisy Maskell moves to breakfast on KISS Fresh from July 13th.
Jordan recently co-hosted The Greatest Dancer', while Perri placed as runner-up on this year's 'Dancing on Ice'. They are both presenters together on Nickelodeon too.
Jordan and Perri said "This is major!! The minute we stepped into KISS last year, it felt like coming home. We grew up listening to the station, vibing off the playlist and we feel it just 'gets' us. We couldn't be anymore gassed to get to host the Breakfast show in an exciting new era for KISS."
Tom said: "Hosting the KISS FM Breakfast Show for the last 18 months has been an absolute blast! We've had highs and lows and it is, without question, my greatest career achievement to date! However, it has come to an end! I will also be leaving KISS FM, the station which brought me to London and changed my life. For now, though – what's next? Probably a lot of golf and cider. However, radio has always been my dream and will continue to be my dream! I'm nowhere near done yet… more on that later."
Daisy Maskell said: "I cannot wait to launch the brand new Breakfast Show on KISS Fresh and for us to grow this space together! There is so much passion and excitement surrounding its future so it's such an honour to be a part of the driving force that will turn it into the UK's biggest and best station for new music."
Rebecca Frank, Content Director for the KISS Network said: "Jordan and Perri have the sort of authentic chemistry that only two best mates can create. Bringing their positive, energetic spirit to everything they do, together they concoct the perfect formula for breakfast radio and we can't wait for our KISS audience to hear them in action every morning."
KISS Breakfast with Jordan Banjo & Perri Kiely will launch on August 3rd.