Radio producer makes headlines for McDonald's prank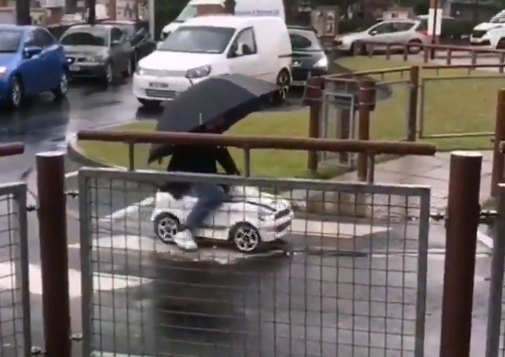 Pure Radio producer Rory Barraclough has made the headlines in Scotland over his trip to McDonald's Drive-Thru in a toy car.
In a clip posted on Twitter Rory is seen waiting behind real cars ready to place his order.
The Scottish Sun, The Daily Record, The Glasgow Times and more newspaper ran with the story, along with lots more activity on social media.
Sadly, staff at the restaurant refused to serve him because his vehicle didn't have an engine – even though it is battery powered.
In the end, the car behind him in the queue kindly purchased a portion of chicken nuggets as consolation.
Find out if Rory got served at #McDonalds on a toy car tomorrow from 6am pic.twitter.com/avlZ3NIeZY

— Pure Radio (@PureRadioScot) June 4, 2020
Got a fair few folk asking if I got served… they got the manager to decide if it was a "motor vehicle", who then got HER manager

In the end some lads behind me saved my day and bought me some McNuggets. Trip worth it. pic.twitter.com/FTLwNWM6mZ

— McNugget (@RoryBarraclough) June 5, 2020