BBC Radio 1 puts corona blimp above Cardiff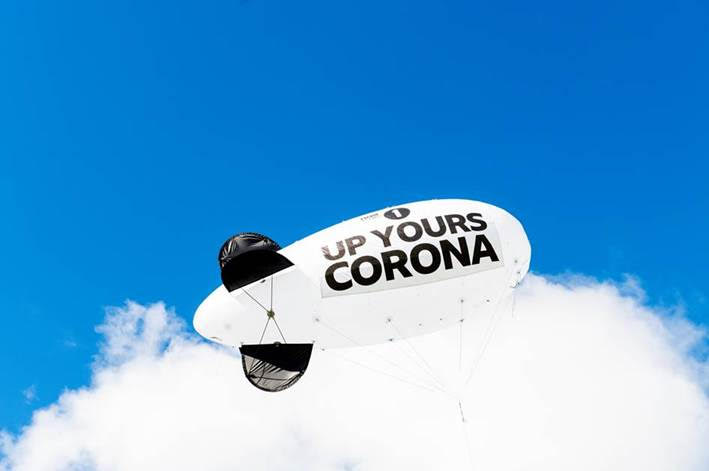 BBC Radio 1's Up Yours Corona promotion has taken a new turn today with a blimp emblazoned with the slogan on appearing above Cardiff.
Photographed 60 metres in the air this morning from the grounds of Cardiff Castle, the blimp's flight commenced as the search to find 193 people from 193 countries enters its final 24 hours.
Led by Greg James, the station wants people from all over the world to deliver their 'up yours' on Radio 1 in time for the end of the breakfast show (10am) on Wednesday 29 July.
Joining Greg live on Radio 1 Breakfast this morning, Lottie Morley, a reporter for BBC Radio Wales, described the blimp as "flying proud over Cardiff".
Speaking about the project, Greg James said: "The modern world has never faced anything like this before. Everyone has been affected by the same thing, and it's been devastating and stressful and sad for many of us.
"As my old nan used to say, 'If you don't laugh, you'll cry' – so let's take her advice and have a bit of light relief by bringing everyone together to treat this thing with the disdain it's showing us.
"Radio 1 used to tell me off for saying 'up yours' on air but because there's a pandemic on, there aren't really any rules anymore. So, up yours!"