Jamie Oliver to host Magic show in Shell promotion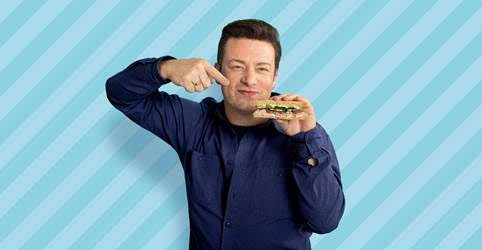 Magic Radio has hired Jamie Oliver to host a Packed Lunch show today in a sponsorship deal with Shell.
The aim is to raise commercial awareness of the 'Jamie Oliver deli by Shell' range of on-the-go-lunch and snacking which was created in collaboration with Jamie Oliver.
He'll be on-air from 1-2pm today, Thursday 30th July, playing some of his favourite tunes, taking requests from listeners and talking lunchtime favourites.
Recent research from Radiocentre found that live radio reaches 38% of people in the moment travelling by car to buy groceries and has a significant effect on purchasing decisions in-store, leading to the deal between Magic and Shell to highlight its Jamie Oliver deli by Shell range.
Quotes
Commenting on the partnership, Tony Moorey, Group Content Director, Magic Radio, said: "Ronan, Harriet, Emma B and all our Magic Radio hosts are one of the main reasons why our listeners love the station so much – they have a deep connection, trusting relationship and respect that goes both ways. We're delighted to have Jamie join the team for one of our shows in partnership with Shell; as one of our country's most-loved personalities, he's a perfect fit."
Simon Kilby, Chief Revenue Officer, Bauer Media, added: "Radio has proved resilient during lockdown, acting as a source of information, entertainment, companionship and inspiration for many. Radio has the unique ability to continue to successfully target those who are staying at home – listening via their smart devices and speakers – as well as those who will get back on the road. Magic Radio and its Packed Lunch hour is therefore the ideal platform for Shell to celebrate its new range of sandwiches and we can't wait to hear what music Jamie has in store."
Mike Hominick, Shell UK Retail Marketing Manager, Shell, said: "Just as Magic Radio plays the songs we love, we believe there is something for everyone in our latest on-the-go-range from Jamie Oliver deli by Shell. With new takes on classics, and Jamie's little twists to keep things interesting, we hope listeners will be inspired to try something new the next time they pass a Shell Service Station. We can't wait to hear Jamie join Magic's listeners over a sandwich and get a little glimpse into his record collection."