Jenni Murray to leave BBC Radio 4 Woman's Hour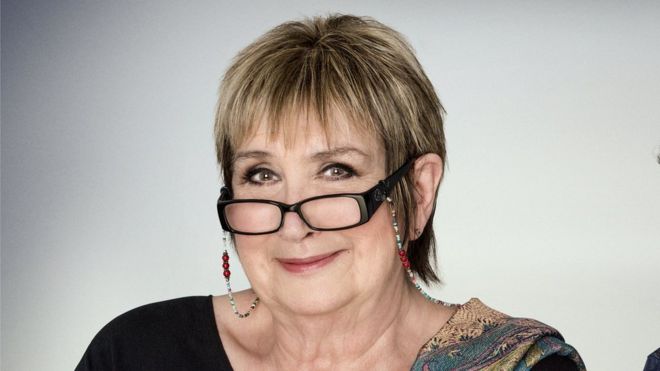 The longest-serving presenter on BBC Radio 4 Woman's Hour, Jenni Murray, is leaving the show after 33 years on the air.
Before joining Woman's Hour in 1987, Dame Jennifer Susan Murray DBE worked at BBC Radio Bristol before becoming a newsreader and presenter on BBC South's nightly television news programme.
She took over from Sue MacGregor as presenter of Woman's Hour in 1987 and became a Dame in 2011.
Jenni also presented Radio 4's The Message and written for magazines and newspapers including The Guardian, Daily Express and the Daily Mail.
Tony Hall, the outgoing director-general of the BBC said: "Jenni Murray is a remarkable broadcaster and few have matched her outstanding contribution to the BBC and our audience.
"For more than three decades, Jenni has been an unmistakable and warm voice that has interviewed many of the most well-known women in the world, and helped illuminate issues that matter. The radio airwaves won't be the same without her."
Mohit Bakaya, the controller of Radio 4, added: "Jenni is one of the most loved voices on Radio 4. For more than 30 years she has tackled important issues on behalf of listeners, opening up sometimes difficult conversations about the experience of women and shining a light on subjects that have often been sadly neglected.
"I want to thank her for her wonderful commitment to Woman's Hour, to Radio 4 in general and for the passion she has shown for the topics explored during her time on the programme. I wish her the very best with her plans for the future."