Radio Aire to become Greatest Hits Radio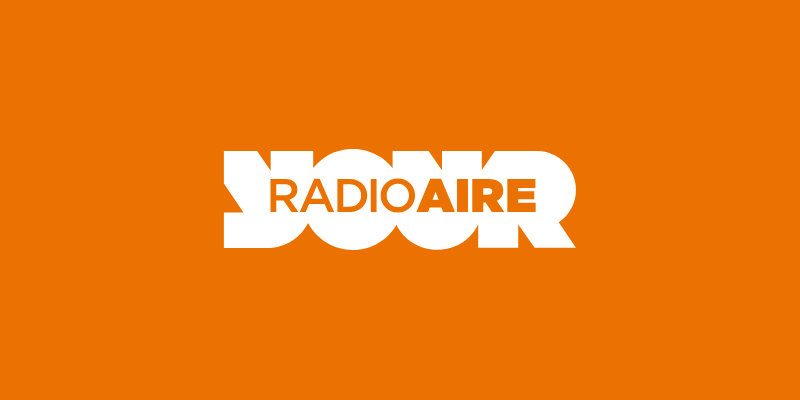 Bauer is closing the Radio Aire brand in West Yorkshire and rebranding it to Greatest Hits Radio from September.
Radio Aire is currently broadcasting as part of the Hits Radio Brand, with a local breakfast show presented by Caroline and Ant followed by network programmes from Hits Radio in Manchester.
Bauer Media says one staff member at Radio Aire is being put into consultation whilst one freelance contract is coming to an end.
96.3FM will morph into Greatest Hits Radio complete with national Breakfast and regional Drive on 1st September, and will broadcast in addition to the service already on 828AM and DAB.
Greatest Hits Radio is currently on FM in Liverpool and the West Midlands, but will soon be expanding onto dozens more FM frequencies across England.
Radio Aire's DAB slot on the Leeds multiplex will be taken over by Pulse 1, with listeners hearing Mylo and Rosie at Breakfast on weekdays followed by networked programmes from Manchester.
Previous notable Radio Aire presenters over the last 39 years have included Alex Lester, Martin Kelner, James Whale, Chris Moyles, Carol Vorderman, Peter Levy, Ray Stroud, Bruno Brookes, Carl Kingston, Richard James, Elisa Hilton, Simon Logan, Glenn Pinder and former regional TV news anchor Christa Ackroyd.
The station launched on 1st September 1981 and was broadcast live from the UK's first ever purpose built radio studios on Burley Road, Leeds. Graham Thornton launched the radio station and the first song ever played was 'Pilot of the Airwaves' by Charlie Dore. It split its FM and AM frequencies in 1990 to provide the first Magic-branded station, Magic 828 – which became Greatest Hits Radio in January 2019.
Radio Aire hit a record low reach in the Q1/2020 RAJARs, which showed it to have 57,000 weekly listeners (9% reach). At one point a few years ago the Magic 828 service was almost level on reach with the Radio Aire FM station.
Graham Bryce, Group Managing Director – Hits Radio Network Brand, told RadioToday: "Growing audiences is our clear goal to protect the long-term future of our stations in local markets and ensure they can continue to thrive.
"These changes mean that we can provide the best product combination for listeners across Leeds, Bradford and West Yorkshire, providing two distinct stations that offer brilliant nationally known presenters and the local news and information, traffic and travel that we know our listeners value."
The schedule for 96.3 FM from September 1st will be:
Mon-Thurs
6am -10am – Breakfast with Rossie
10am – 1pm – Mark Goodier
1pm – 4pm – Andy Crane
4pm – 7pm – Regional drivetime programme
7pm – 10pm – Rick Houghton
10pm-1am – Alex Lester
Friday
6am -10am – Breakfast with Rossie
10am – 1pm – Mark Goodier
1pm – 4pm – Andy Crane
4pm – 7pm – Regional drivetime programme
7-9pm – Now! That's What I Call A Chart Show with Mark Goodier
9-10pm – Greatest Hits Superstars
10pm-1am – Rhythm of the Night with Des Paul
Saturday
6am – 10am – Tony Dibbin
10am – 1pm – Pat Sharp
1pm – 4pm – Janice Long
4pm – 5pm – Weekend Anthems
5pm – 7pm – America's Greatest Hits with Paul Gambaccini
7pm – 10pm – The House Party
10pm – 1am – Boogie Nights
Sunday
6am – 10am – Tony Dibbin
10am – 1pm – Pat Sharp
1pm – 4pm – Rossie
4pm – 5pm – Greatest Hits Superstars
5pm – 7pm – NOW! That's What I Call a Chart Show with Mark Goodier
7pm – 10pm – Arlene Stuart
10pm – 1am – Alex Lester