UK radio listeners 'up 50 percent' during early lockdown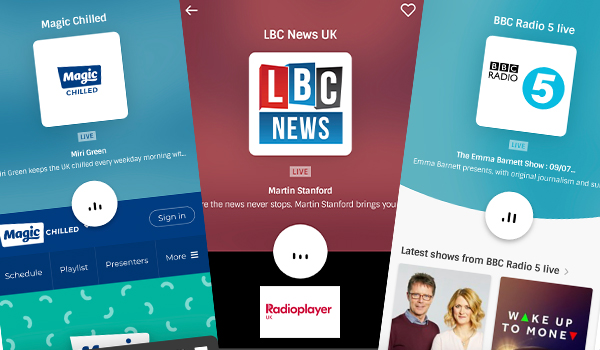 The Managing Director of UK Radioplayer has told RadioToday that figures show there was a 50 percent increase in the number of people tuning into radio via the platform as the Coronavirus lockdown began in the UK in March.
Michael Hill was speaking on this week's RadioToday Programme podcast, as part of the July 2020 Roundtable edition.
"Obviously we're in a privileged position in that we can see across the radio industry though our apps and players who's listening to what," he told host Trevor Dann. "We're always very careful with that information – we know it's very sensitive data, but we can talk about general trends."
"Between February and March for example, reach to radio jumped by 50 percent – we've never seen anything like that before. We've seen the occasional spike after big news events for example, but this was across the board."
Michael went on to explain the types of radio listeners were choosing as schools, shops and businesses all began to close. "I dug into the figures to see what's driving it," he said. "It's a combination of speech stations with people trying to stay in touch and music stations that help people manage their moods. We were all very anxious and all very alone in our houses thinking 'what's going to happen?' so I think people were using music and radio to manage their moods and to stay in touch."
The data used to come up with the '50 percent increase' figure comes only from the use of the Radioplayer branded players and apps – so doesn't include stations' own streaming platforms or analogue and DAB broadcast platforms. RAJAR figures for Q1/2020, which included listening data up to 29th March highlighted good performances for stations including LBC, LBC News and talkRADIO.
RadioToday understands that there is unlikely to be a full release of official audience data for Q2/2020, which was due out at the end of this month – but RAJAR has yet to confirm its plans for the quarter.
Michael Hill from Radioplayer added: "This is just through our players and our apps. It's a good sample – it's a big sample. There's millions of people who've downloaded our apps over the years so it's very robust sample, and I would stand that by probably being the same for smart speaker use and in-home listening generally. Of course, in-car listening will have gone down very significantly in that time."
Listen to Michael along with fellow guests – presenter Fi Glover and Jimmy Buckland from Wireless – on this week's RadioToday Programme podcast.