Audio Production Awards 2020 open for entries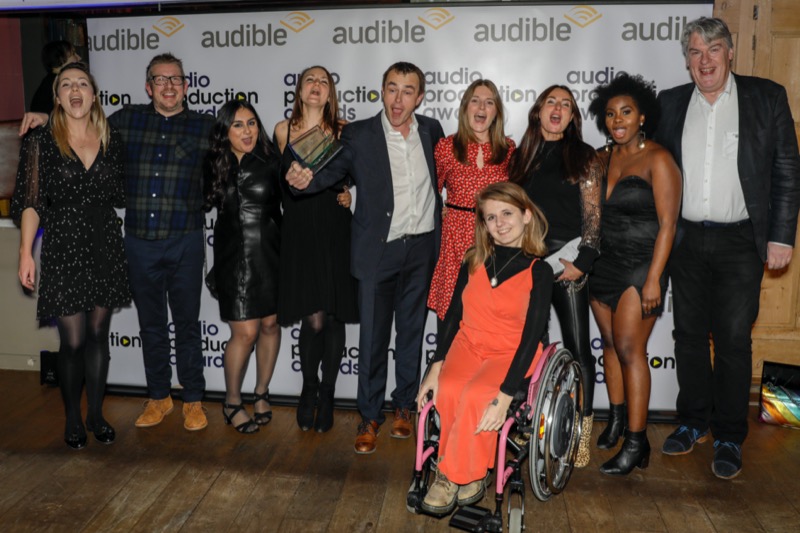 Entries are now open for the Audio Production Awards 2020 and include a new Life in Lockdown Award.
The closing date is Friday 18 September 2020 at noon and the winners of all awards will be announced in an online event on Thursday 26th November.
The APAs, organised by AudioUK, celebrate the craft skills behind radio, podcast, and audiobook production, with a ceremony normally taking place on London's South Bank.
Due to ongoing uncertainties resulting from the coronavirus pandemic, this year's APAs will be adapted for an online celebration.
As always there will be awards for the best producer in comedy, arts, factual, podcasts, audiobooks as well as a range of best presenter/narrator awards, plus the special Gold award and the 'Production Company of the Year'.
Once again, the 'Grassroots Production' category will celebrate producers, teams and organisations working close to their communities, and this category will be free to enter, recognising the particular challenges faced in that part of the sector.
The new Life in Lockdown award is for innovative and/or creative production during
the UK's official lockdown period during the COVID-19 pandemic. Content must have been
made between 23 March – 10 May 2020.
Kellie While, Chair of AudioUK and Head of 7digital Creative, said: "We're really pleased to be able to still produce the awards in a year in which production teams and individuals have used their skills to continue to provide high-quality audio content to audiences.
While it's not clear how things will look in November, we don't want anyone to feel excluded, so we have decided to put the awards announcement online. We really look forward to being able to celebrate the very best in audio production over the last year".
Fresh Air Productions, 2019's 'Production Company of the Year' is in the photo above.