Bauer launches Magic 100% Christmas in August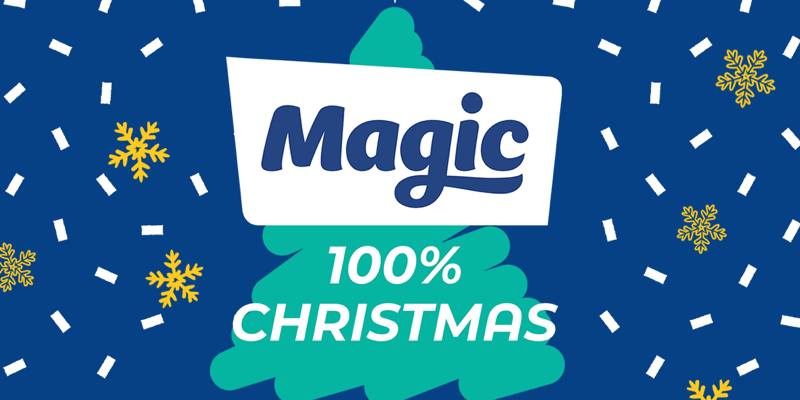 Bauer Media has today launched pop-up station Magic 100% Christmas – four months before the big day.
The station will be online only this year, with Bauer saying the service is needed to lift the spirits of the UK.
Tony Moorey, Group Content Director, Magic Radio, told RadioToday: "At Magic Radio we are constantly evolving our offerings and launching innovative new shows and stations to ensure that we reflect our audience's needs.
"With listeners seeking cheer and fun during these challenging times and a strong understanding of how music and Christmas are interlinked, we knew that the next expansion of the Magic brand had to be around the joy of Christmas."
Ronan Keating, Magic Radio Breakfast presenter, said: "2020 has been a hard year for us all – what better way to lift our spirits than bringing Christmas forward a few months?
"One of the most fulfilling parts of working at Magic Radio is to be able to connect with our listeners and bring a smile to their faces, so I can't wait to launch Magic 100% Christmas and turn up the Christmas cheer!"
Last year the main Magic station flipped to non-stop Christmas songs in December, and has previously operated a dedicated Christmas station on DAB in addition to the main service.