Digital radio maker Pure appoints new CEO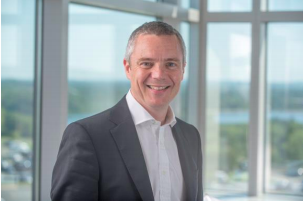 Pure, which makes digital radios, has appointed Peter Ogley as its new CEO.
He joins from Sennheiser, where he was Chief Operating Officer of the consumer division, and started at Pure on Monday.
Before Sennheiser he worked for more than 20 years at Bose, including as Global General Manager of the Home Theatre Division.
The company says he will 'help propel Pure to highlight the future of radio with easily accessible music tech and smart radios'.
Pure has also announced it's now the licence holder from P&G for the audio category with Braun – which launched Braun Audio in 2019. Peter will be driving the retail roll-out of the new premium audio range starting this year.
Peter Ogley commented: "Pure has a strong heritage as one of the world's leading radio brands and develops innovative radio technology. With the recent entry into the market for smart radios and the acquisition of the Braun license, I find myself in an exciting starting position. I am looking forward to bringing my knowledge and experience to the next phase of the company's development and to successfully lead these two great brands into the next phase. Our goal is to make Pure and Braun Audio a powerful voice in audio, always focused on the interests of the consumer."
Henrik Lorensen, Non-Executive Director and Chairman at Pure said: "Peter Ogley displays tremendous leadership qualities and we know he will be a vital asset in accelerating Pure's vision for the future."