Five years on-air for the Trial Portsmouth mux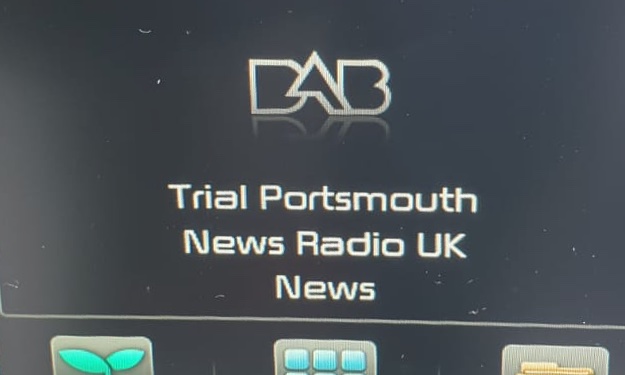 Today marks the 5th anniversary of the launch of the Portsmouth DAB multiplex.
Operated by Angel Radio under the Solent Wireless brand, the multiplex launched as part of a nine month Ofcom trial to examine the practical aspects of DAB multiplexes being operated by smaller broadcasters at a lower cost than traditional DAB multiplexes, using open source software.
The trial has subsequently been extended numerous times resulting in the Portsmouth licence being extended to the end of 2021, while other small scale multiplexes will have the opportunity to apply for long term licences later this year.
Launching initially with six local services, it now has 26 services broadcasting with a mixture of community, small and established commercial broadcasters.
And two more services have been announced as joining the Portsmouth DAB multiplex line-up today.
Aspen Waite Radio will be a service launching soon from accountancy firm Aspen Waite featuring a mix of indie, rock and business related speech.
Launching on 1st October, Christmas Radio will play festive Christmas hits all day every day until the end of the year.
To celebrate the occasion, Angel Radio's Digital Development Manager, Ash Elford, will lead a live stream on Facebook at 20:00 taking a look at the progress of the Portsmouth DAB multiplex from the original licence application up to the current day, plus a look ahead to the future.
The Solent Wireless website features contributions from those involved in Portsmouth DAB multiplex as well as other notable figures within the industry celebrating the progress made over the last five years.
The following stations are available on the Portsmouth DAB multiplex:
60s
80s Rhythm
Atmosphere.Radio
BFBS Beats
BFBS Portsmouth
Birdsong
Chris Country
Cosoro Radio
Express FM
Gaydio
Goldmine
Hot Radio
Like Radio
Little Radio
News Radio UK
Passion Radio
Radio Caroline
Sam FM
Skylab Radio
Starpoint Radio
Teseuteu
The Breeze
The Flash
Totally Radio
United DJs
Weather 24/7 Radio
Aspen Wait Radio – launching soon
Christmas Radio – launching 1st October
All services are broadcast in DAB+, except for Express FM which is standard DAB. All services are in stereo and have slideshow. Where available, services have now playing information on the DLS text.