Simon Mayo joins Greatest Hits Radio line-up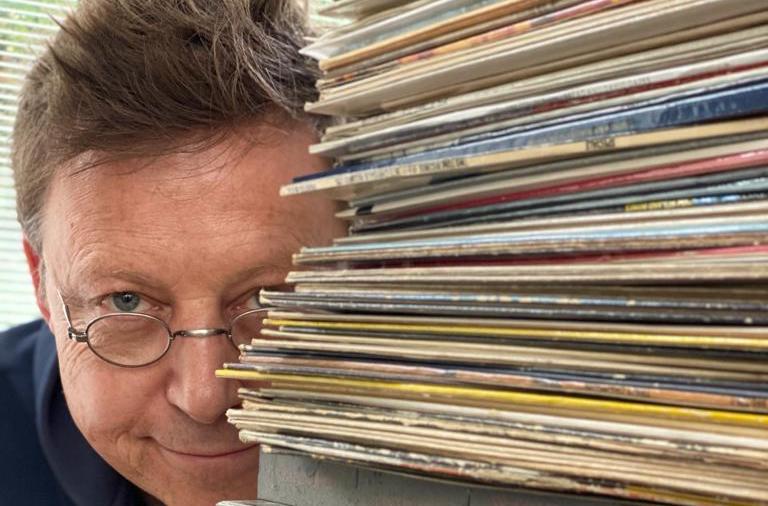 Scala Radio presenter Simon Mayo will do a Sunday afternoon album show on Greatest Hits Radio from next month.
The former BBC Radio 2 host will be on 1-4pm on Sundays from 6th September as the brand is rolled out to local radio stations across the country. It's addition to his six shows a week for Bauer's sister station Scala.
The station says he will be 'indulging his passion for the finest albums, and their greatest hits, of the 70s, 80s and 90s'.
'The Album Show with Simon Mayo' will celebrate and explore listeners' record collections along with a weekly Classic Album Countdown.
Simon says: "Three hours of great album music will be a Sunday treat for me. I hope it will reconnect you to a time when your album collection was THE most important thing in your life. It said who you were. By the time we come off-air, you'll want to listen to them all again! Insert that CD. Put the needle on the record. Press play on your cassette player. This will be fun!"
He previously hosted an album chart show for BBC Radio 2 for five and a half years during his time at Radio 5 Live before his full-time move to Radio 2 Drivetime, which he left at the end of 2018.
As Greatest Hits Radio takes over frequencies of former UKRD, Celador, Lincs FM Group and Wireless stations, Bauer has also announced plans for a package of local support initiatives. It says all stations in the Greatest Hits Radio network will be providing free promotion of local job opportunities both on-air and online from 1st September.
Local employers will be encouraged to submit vacancies for inclusion, allowing them to reach local job-seekers free of charge. Job vacancy bulletins will be broadcast four times a day to local audiences and will be promoted on the relevant Greatest Hits Radio website.
In addition, certain stations across the GHR network will be offering free airtime to charities, hospices and other not-for-profit community organisations.
Content Director for the Greatest Hits Radio Network, Andy Ashton said: "It's incredibly exciting that Simon Mayo is joining our already world class line-up as the network expands across the UK.
"Greatest Hits Radio is all about the music, and we can't wait to hear Simon sharing his passion for albums and all the greatest hits they hold with our audience. Simon has long been a major player in the industry, becoming one of the UK's most-loved and trusted broadcasters and we know he'll be firmly at home on Greatest Hits Radio."
"We're also really proud to be able to provide some practical support to the communities we operate in, at what is an incredibly difficult time for many of us. We hope the initiatives we're announcing today will go some way to supporting job-seekers, employers and charitable organisations through the next few months."
Dozens of presenters and staff across the former UKRD, Wireless, Celador and Lincs FM Group stations have either left or are about to leave their jobs as part of the changes – one of the biggest rollouts of a commercial radio brand on local licences to ever happen in UK radio.