BBC Radio 2 to find the Ultimate 80s Album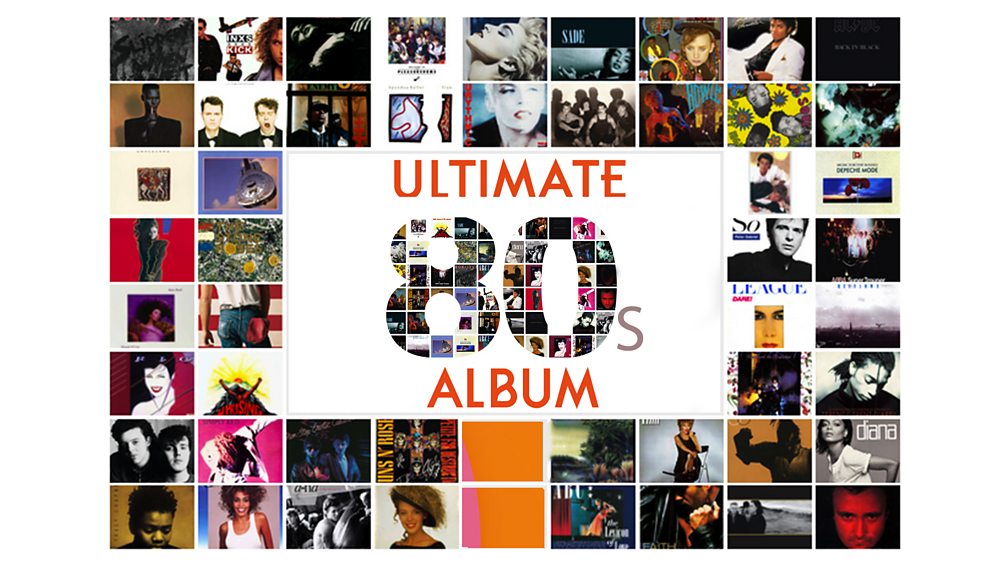 BBC Radio 2's Sounds Of The 80s has launched an audience vote to discover the Ultimate 80s Album.
It comes in preparation for this year's National Album Day on Saturday 10 October when iconic albums of the 80s will be celebrated.
The Top 50 has already been selected by a Radio 2 panel of music experts and is based on the best-selling albums of the decade, along with those that have endured to this day, as well as some slow-burners that are now considered classics of the era.
Listeners are being asked to vote for their favourite album from the list of 50 and Gary Davies will reveal the results in a Sounds Of The 80s Ultimate 80s Albums countdown special, from 8pm on Friday 9 October on BBC Radio 2.
Gary Davies said: "There are so many brilliant albums to choose from across many genres of music but that's what made the 80s so special. It's going to be difficult to choose just one from this list and I can't wait to see how our Radio 2 listeners vote and play the countdown."
On National Album Day itself, Radio 2 will be playing 80s album tracks across the day from 8am until midnight. Starting with Dermot O'Leary and going through to The Craig Charles House Party, the day will also include Pick of the Pops with Paul Gambaccini counting down the 1983 and 1987 charts (Saturday, 1-3pm) and The Rock Show with Johnnie Walker featuring all 80s tracks.
This will be the third National Album Day, organised and supported by the music industry. This year it takes the 1980s as its inspiration, with the music and artist community coming together for a series of events and activities in the lead up to Saturday 10 October that will celebrate the UK's love for the album and the craft that goes into making this culturally significant body of work.