Evening show host Gordon Smart has left Radio X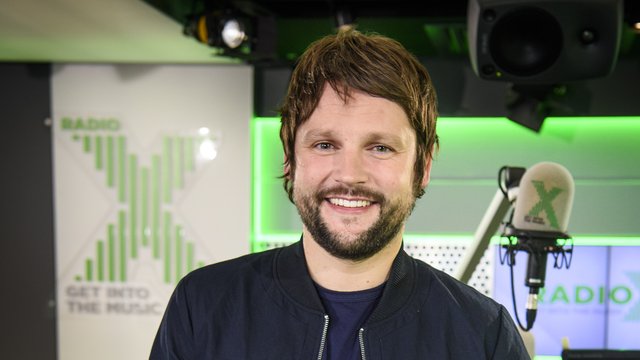 Radio X presenter Gordon Smart is leaving Radio X after taking a break earlier this year due to ill health.
Gordon first joined Xfm in 2011 to host a weekly show on Sunday afternoons across the Manchester and London FM services.
In more recent years he returned and been host of the weekday evening and Sunday afternoon shows.
Before radio, Gordon joined Bizarre at The Sun in 2004 and went on to become deputy editor of the newspaper in London for a short time before leaving in 2016.
He posted the news of his departure on Instagram, saying: "A wee bit of news to share… I'm leaving Radio X after a brilliant time over the past few years working with great friends, bands I love and the brilliant extended family who listen to the Evening Show and Smart on Sunday.
"Ian Brown once said, 'Don't be sad it's over, be glad it happened.' I am sad it's over, but I'm so glad my time at Radio X happened.
"Deputising for one of my broadcasting heroes, Johnny Vaughan (who has become my personal life coach, gym buddy and mentor), was a real honour and part of a sensational carry-on.
Radio X boss Matt Deverson says: "After six and a half years as part of the family, I'm sad to say that Gordon Smart is going to be leaving the Radio X team. There have been so many highlights from Gordon's time on Radio X, including exclusives from the likes of Sir Paul McCartney, Damon Albarn and Taylor Hawkins.
"Gordon also hosted magical live moments on the Evening Show with Richard Ashcroft, Courteeners and Blossoms. He also played a dual role introducing us to Gerry Cinnamon and translating for him. And let's not forget the swear-off with Ricky Gervais and Noel Gallagher / Capaldi-gate….
"I'd like to thank Gordon for his fantastic contribution (and all the whisky) and I know everyone will join me in wishing him all the best for the next chapter."
A Radio X spokesperson told RadioToday: "After 6 and a half years with the station, we can confirm that Gordon Smart won't be returning to Radio X after taking a break earlier this year due to ill health. We've loved having Gordon as part of the Radio X family and we'd like to thank him for his fantastic contribution."