Keir Starmer self-isolates after appearing on LBC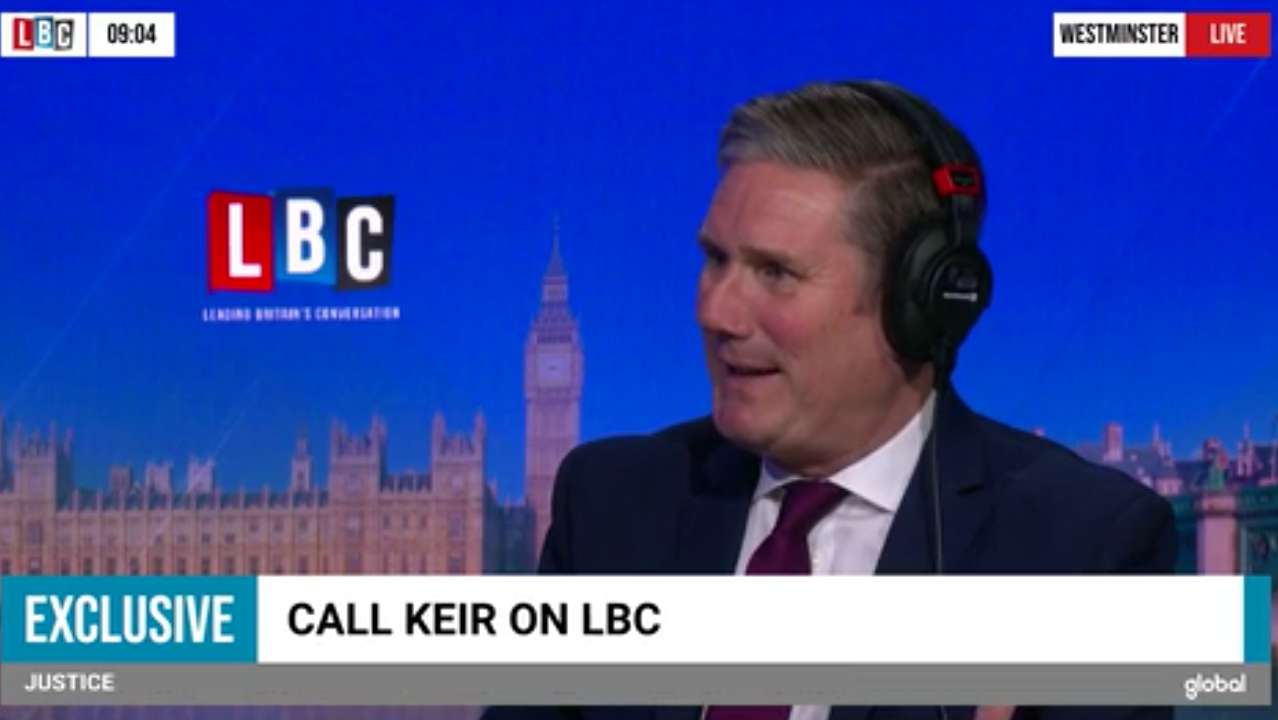 Sir Keir Starmer has announced he's going into self-isolation shortly after broadcasting with Nick Ferrari on LBC this morning.
They were both hosting the new Call Keir phone-in, which is broadcast from LBC's new studio in Westminster.
He's self-isolating after being told a member of his household started showing symptoms of Covid.
It's not known which member of his household has come down with the symptoms, but a Labour spokesperson says they have had a test for the virus. Sir Keir is self-isolating in line with NHS guidelines to wait for the results and further medical advice.
The Labour Party has informed LBC of the situation and although Keir and Ferrari were in the studio together, the station hasn't yet announced whether Nick or any other staff will need to quarantine.
RadioToday has contacted LBC/Global about Nick Ferrari's position but the company has no comment to make at this stage.