Magic with the Musicals planned for the Palladium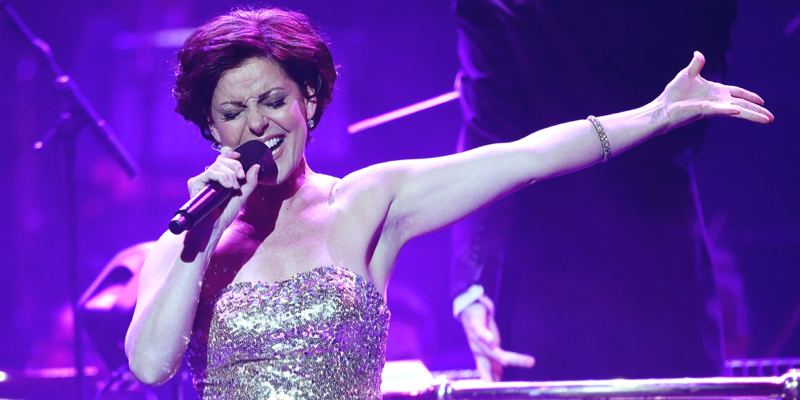 Magic is bringing together over 70 figures from musical theatre at the London Palladium on September 17th.
The day – produced by Magic together with TBI Media – will result in a special three-hour show airing on Wednesday 23rd September on Magic Radio and Magic at the Musicals.
In addition to interviews throughout the day, the stage will feature West End performers recording exclusive 'live' performances from supporting musicals including MAMMA MIA!; Dreamgirls; Disney's: The Lion King; Juliet and more.
Eleven performances in all will be recorded, with a live, 23-piece orchestra including members of the London Musical Theatre Orchestra, under Musical Director Jon Ranger. Bauer confirms all required safety and hygiene measures will be met during the recordings.
These are all musicians and performers who have been directly financially affected by the impact of the COVID crisis on theatres, and – with support from the Audio Content Fund – Magic is ensuring all performers are being paid to be a part of this day of support for the industry.
Additionally, students from Mountview will be forming a 16-strong chorus, supporting the performances.
Nicole Raquel Dennis (Dreamgirls and Dear Evan Hansen) will be talking to the performers to hear what it's like to be back on stage again. Ruthie Henshall will be conducting interviews with some including Judy Craymer (producer of Mamma Mia); Rebecca Kane Burton (CEO LW Theatres) and Sonia Friedman, producer of shows including Dreamgirls, Harry Potter, Book Of Mormon.
John Owen Jones will host round tables with creatives from both on-stage and behind the curtain including Trevor Dion Nicholas, (Aladdin and Hamilton); Kenny Wax (producer of SIX The Musical); and a host of others.
Commenting on the show, Sheena Mason, Deputy Content Director Magic Network said: "The coronavirus has had devastating effects for many in the UK and has been particularly tough on the arts and entertainment industry. Musical theatre has a very special place in our hearts at Magic and our theatre-based station Magic at the Musicals, so we are thrilled to hold this event to help the industry, highlight the struggles that it has experienced during this time, and show the importance of the arts to our country. It's incredible to see everyone – both on and off stage and from all productions – come together for our special event."